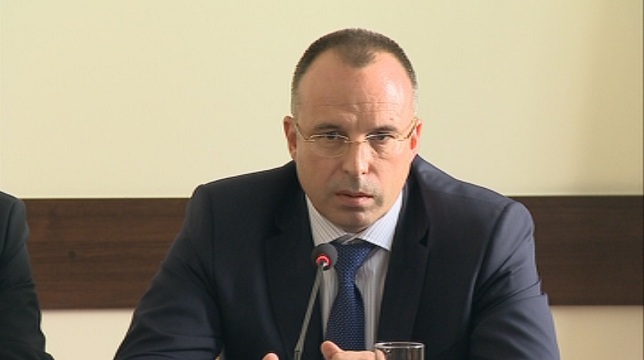 By Clive Leviev – Sawyer of The Sofia Globe
Roumen Porozhanov, who was finance minister in Bulgaria's 2014 caretaker cabinet, is again being appointed to head the State Fund Agriculture – a post he held from 2011 to 2013, before being succeeded by five changes of leadership at the fund in two years.
Porozhanov headed the fund from March 2011 to September 2013. In January 2012, he was seriously assaulted by unidentified assailants outside his house in Sofia, prompting media reports that the attack was linked to Porozhanov's attempts to prevent abuse of EU agricultural subsidies.
Brought in to head the fund after an earlier career as a senior finance ministry official, Porozhanov left office under the Bulgarian Socialist Party-Movement for Rights and Freedoms "Oresharski" government.
He was replaced by an acting head, until Miroslav Nikolov was appointed to head the fund in November 2013. Nikolov lasted until July 2014, when amid a conflict with then-agriculture minister Dimitar Grekov, he and a deputy were dismissed by the fund's management board over alleged shortcomings in the management of funds.
The deputy agriculture minister at the time, Yavor Gechev, was appointed acting head of the fund, until later in July 2014 when Atanas Dobrev was appointed to head it.
On August 29 2014, a few weeks after the fall of the BSP-MRF ruling axis and the coming into office of the Georgi Bliznashki caretaker cabinet, the management board announced that Lozana Vassileva, a long-time employee of the State Fund Agriculture, would be its new head.
Meanwhile, on November 22 2014, Nikolov won a reinstatement action in Sofia District Court. The court's decision is subject to appeal, and the fund has signalled that it will lodge an appeal against the ruling.
On November 27, the fund's management board announced that it had appointed Porozhanov, who would serve along with four alternates, two already in place along with two new appointments. Two of the deputies are former head Lozana Vassileva and Atanas Dobrev.
Media reports noted that at the time that Porozhanov was head of the fund, there had been a clash between him and Nikolov, then head of procurement, which had led to Nikolov's dismissal. At the time, Nikolov also won reinstatement in court, but the State Fund Agriculture declined to comply with the judgment.