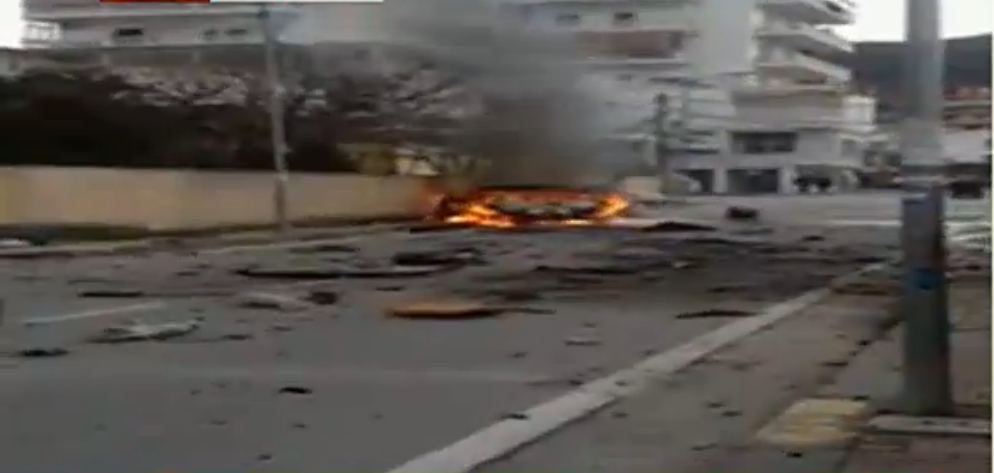 Tirana, February 27, 2014/Independent Balkan News Agency
A man found death on Thursday afternoon, as the car that he was driving was blown by a remote controlled bomb.
The victim is Baki Xhabafti, 40 years of age from Selita, Tirana. The deceased lost his life after he had gotten in his vehicle, starting his journey from the town of Vora, a town along the highway linking Tirana to Durres, around 12 km from the capital.
Police forces have reached the scene (photo) and launched preliminary enquiries. Investigators said that in order to kill the victim, around 150 grams of C4 plastic explosive had been put under the car. This amount was sufficient to blow up the car and kill the people inside of it.
The victim was a businessman. There are suspicions that the killing may have take place for motives of revenge, but police say that it's still early to speak.
Remote controlled bombs have turned into a daily thing in Albania. Yesterday, a remote controlled bomb caused the serious wounding of a businessman and two other people in Tirana. The motives of the crime related to the business activities of the wounded, but even in this case, the authors remain unidentified.
Since the start of the year, there have been several episodes like this one in the country, thus turning into a new phenomenon in Albania. In the past years, such events have been less frequent. /ibna/