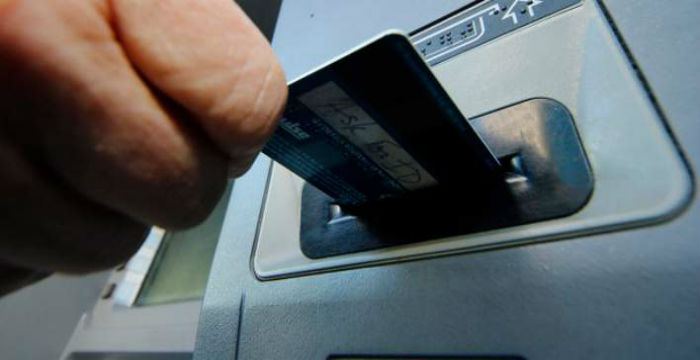 Athens, June 29, 2015/ Independent Balkan News Agency
By Zacharias Petrou
Capital controls and a bank holiday was imposed in Greece on Sunday for at least one week, until the July 5 referendum on the reform proposals proposed by the country's creditors. The Greek government is advocating a no vote in next Sunday's referendum.
In his televised address to the Greek people, Prime Minister Alexis Tsipras said the Greek central bank has been forced to recommend a bank holiday and the introduction of capital controls.
Tsipras criticized the Eurogroup's decision not to accept the extension of the current bailout progam as unprecedented and said it was an attempt to stifle the will of the Greek people. "They will not succeed. The very opposite will occur: the Greek people will stand firm with even greater willfulness" Tsipras said.
The PM blamed the ECB and other institutions, for trying to obstruct the democratic referendum he has called for next Sunday. This is a "insult" that shames European democracy, he said.
Tsipras also said he has repeated his request for a bailout extension, beyong the 30 June deadline. That would give the ECB the right to restore emergency liquidity, he added.
"In the coming days, what's needed is patience and composure. The bank deposits of the Greek people are fully secure" the premier said.
The leader of Greece's largest opposition party, New Democracy, has urged Alexis Tsipras to abandon his plan for a referendum. Antonis Samaras said Tsipras should consider a national unity government instead:
"Our country needs to remain in the heart of Europe and in the euro. Mr Tsipras must continue the negotiations. If he can't do that by himself, he should attempt a big national consensus" Samaras said.
On July 30 Greece's current bailout program expires. Without bailout cash Greece is highly likely to default on its debt to the IMF at the end of the month. However, the country's negotiations with its European creditors have been suspended.
International Monetary Fund head Christine Lagarde says she has briefed the IMF board on the "inconclusive outcome of recent discussions on Greece" and says the next few days will be important.
According to an annoucement by the US White House, President Barack Obama and German Chancellor Angela Merkel discussed the Greek crisis on the telephone on Sunday.
The two leaders decided it is "critically important" to try to return to a path that allows Greece to resume reforms and growth within the euro zone. They agreed to keep monitoring the situation.