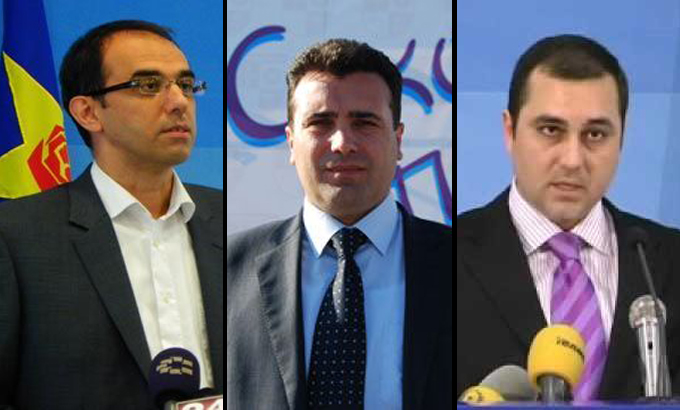 Skopje, May 22, 2013
The executive committee of the largest opposition party in FYR Macedonia, LSDM has nominated last night the three candidates who will run for the party leadership in the party congress which will be held on June 2.
The vice chairmen of the party, Zoran Zaev and Zoran Jovanovski along with the member of the leading board, Igor Ivanovski are the candidates that have been given the green light to run for the leadership of the largest opposition party.
As far as the names of candidates are concerned, there have been debates within the party, which was badly defeated in the local government elections that were held on March 24.
The current leader of the party, Brank Crvenkovski is also expected to run for the leadership of the party. A large number of LSDM supporters have drafted a petition in support of Crvenkovski, where they demand for him to remain leader of the party and to avoid any possible crisis within the party as a result of the election of another candidate. But, Western leaders want a new figure to lead LSDM and the favorite one is Zoran Jovanovski, a renowned banking expert. Until the day of the congress, party forums will try and reach a compromise in order for all three candidates to share responsibility in leading the party. Meanwhile, another name has entered the race, Kire Naumov, who enjoys support within the party. LSDM congress which will be held on June 2 is expected to be a new path for the FYR Macedonian opposition. /ibna/