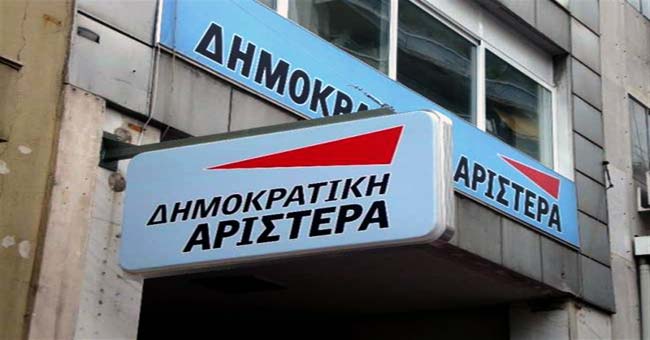 Athens, May 06, 2015/ Independent Balkan News Agency
By Spiros Sideris
Her candidacy for president of Democratic Left (DIMAR) announced yesterday the former Member Maria Giannakakis, in view the conference scheduled for late May, from which will emerge the new party instruments.
In the notice of filing her application Ms. Giannakaki states that "society needs a Democratic Left that will cover more than the apparent absence of this Left in our country, which will restate with modern and timely terms its fundamental principles and will become the crucial ideological measure to achieve a long term left progressive governance the country needs, without statist and corporatist conceptions, consistently with European orientation". She states, among other things, that only a DIMAR with ideological clarity and without bureaucratic and mechanistic agreements" can be useful to Greek society and to the political system".
Her candidacy was preceded by the former party secretary Thanasis Theocharopoulos, who has publicly announced his candidacy after his speech at the last meeting of the Central Committee, where he stepped forward in the effort of DIMAR to reform and regroup.
"The Democratic Left is worth trying. European identity of the reformist DIMAR should be strengthened. In this effort I come forward for the post of chairman of the Democratic Left", Theocharopoulos said a few days ago.