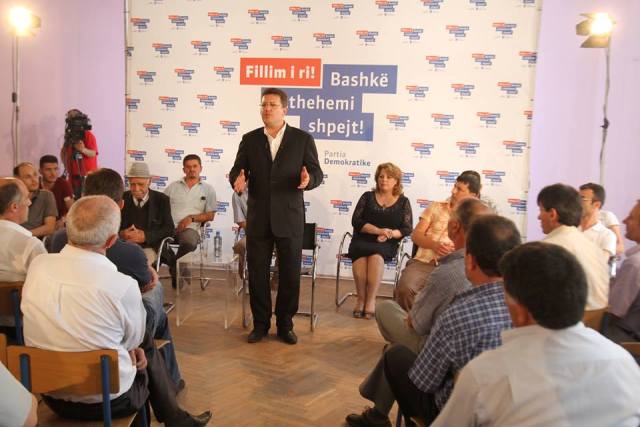 Berat, July 18, 2013
Sokol Olldashi, the candidate for the leader of the Democratic Party demanded from democrats not to be influenced from the attempt made by the left to intervene in the process of elections at the Democratic Party. Olldashi declared in Lushnje that there are clear attempts from the Socialist Movement for Integration to intervene in this process.
During his meetings in Lushnje, Berat, Kucove and Polican, Olldashi said that the elections for the successor of the historical leader of democrats are a process of values which uphold the decision making of members.
Sokol Olldashi called upon democrats to participate in this process and altogether to start a strong opposition action to bring back Democratic Party in power.
Amongst others, Olldashi added, "this party has not been founded to be in opposition. Democrats don't have a minute of time to waste. The Democratic Party has an unfinished mission from 1990, that of making a European Albania". /ibna/