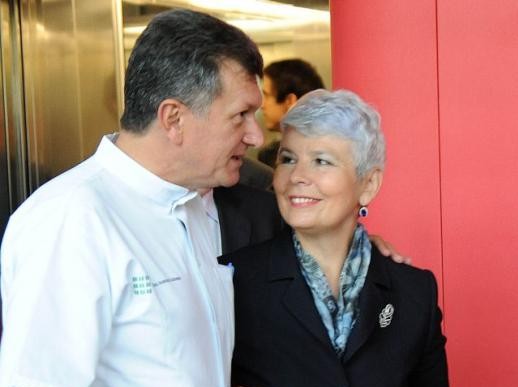 By Marija Avramovic – Zagreb
President of Croatian dawn people's party Milan Kujundzic indirectly confirmed today for croatian radio and television (HRT) that he intends to run for President of the Republic in December.
"It is not that important whether I run, the more important is that Croatia is a true democracy with more candidates, who will compete with their authenticity and content. And I personally believe that probably I will run", Kujundzic said.
According to him, the first round of the presidential election is actually sort of a pre-campaign, after which we will see who is who and then who will support whom and who will have the opportunity to support anyone.
In recent surveys of the monthly poll CRO Demoskop, Kujundzic is in the third place right behind current President Ivo Josipovic and Croatian democratic union (HDZ) candidate Kolinda Grabar Kitarovic.
Professor Milan Kujundzic, MD Physician was born in 1957 in Imotski. He is a doctor, a specialist in internal medicine and has a subspecialisation in gastroenterology.
Until 1990 he was not a member of any political organization. In 1990 he becomes politically active in HDZ of which he has been a member from 1992 to 2013.
In May 2012 he had lost the election for president of the HDZ and in July 2013 he founded the Croatian Dawn party, for people of Christian democratic orientation.
The party is a member of the Alliance for Croatia, a coalition of eight right-wing political parties, independent lists and candidates.