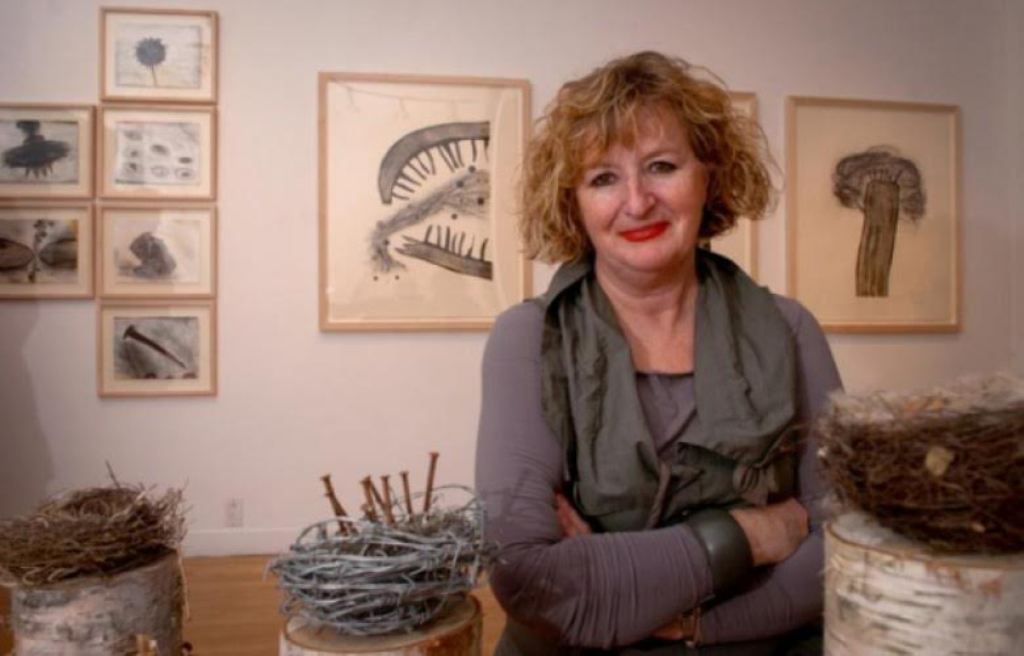 On Wednesday (15 March), the prominent Canadian artist, Jo Ann Lanneville opens her exhibition at the Gallery of the Ministry of Culture in Pristina.
In her works, Lanneville uses simple forms of representing limits.  Some parts of her art represent caves or volcanoes, while some others link human behavior to the day to day space.
To illustrate direct contact with materials and objects, Lanneville builds objects on her own, transforms them and deforms them to make us aware of the urgency of protecting our environment and ourselves.
Jo Ann Lanneville is a Canadian artist born in 1955 and she has been part of the international art circles for more than three decades. /balkaneu.com/