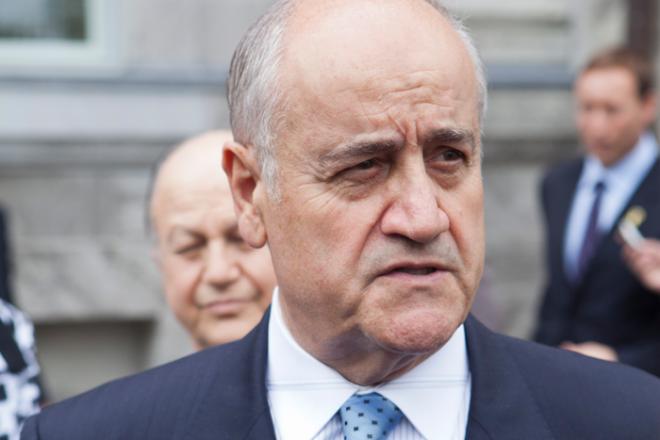 Review Hari Stefanatos
Canadian Veterans Affairs Minister Julian Fantino met with Cyprus President Nicos Anastasiades on Monday, after which he stated Canada's support to the ongoing efforts to reach a viable solution to the Cyprus matter.
During the meeting with the Cypriot President, Fantino, who was accompanied by the High Commissioner of Canada and 10 veteran soldiers the two men discussed the current steps that are being taken towards a viable solution,
"We want to encourage him – and I did actually on behalf of Canada – to continue along that path" Fantino said, to add that "this is the only way to go". He continued saying that  "I am very pleased to see how committed he (the President) is to this lasting solution that we are all very hopeful it will eventually happen", stressing that Canada will do everything in its power to support these efforts.
Other issues on the agenda were the role of Cyprus in the agreement between Canada and the EU, as well as the prospect of economic cooperation between the two countries, including tourism.
The Canadian minister is on an official visit on the island on the occasion of the 50th anniversary since the establishment of UNFICYP, the UN's peace keeping force, in which Canada has actively taken part all these years with more than 25,000 soldiers, 28 of whom lost their lives in the process.
(Source CNA)