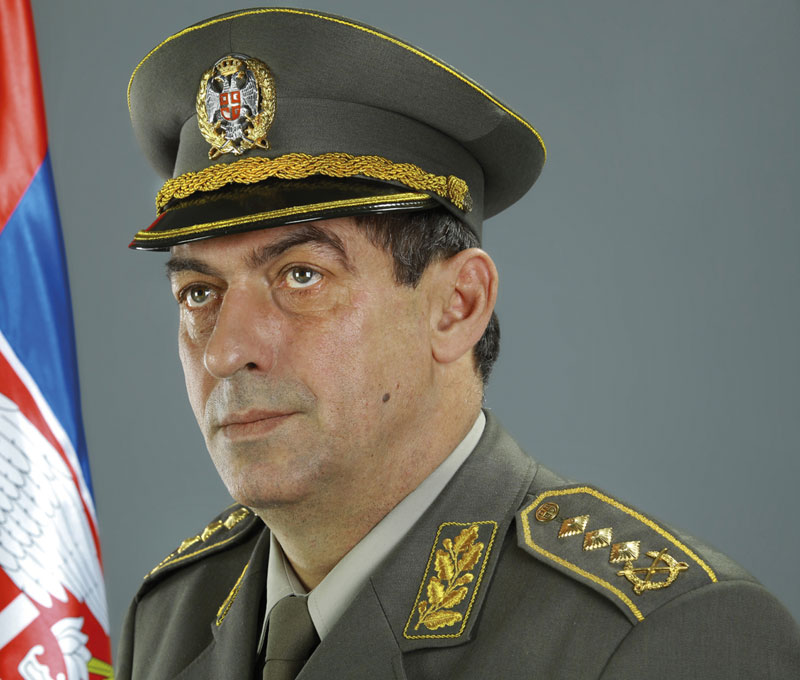 Belgrade, January 31, 2015/ Independent Balkan News Agency
By Milos Mitrovic
"General Dikovic is an honorable officer. Repeated offends against him represent the attempt to discredit and destabilize Serbian Army and to diminish all the achievements that have been accomplished in Serbia in last two and a half years", Serbian President Tomislav Nikolic said on Friday referring to a NGO's allegations on war crimes involvement against Ljubisa Dikovic, Chief-of-staff of the Serbian Armed Forces.
In a sign of support, Nikolic has met Dikovic in Presidency day after Humanitarian Law Center (HLC) accused Serbian general for involvement in war crimes in Kosovo and Metohija in 1999.
"Vecernje novosti" daily reported that HLC has accused Dikovic twice in three years recalling that NGO's claims have been condemned by other high officials alongside with Nikolic.
"Obviously, there are some circles which don't share the interest Serbia to become modern and developed country", Nikolic said according to Presidency's press release.
"They want to provoke instability at any price and to push Serbia back to chaos it had overcome. The orchestrated attacks against a number of state institutions and now against Serbian Army are organized for that cause", President Nikolic said.
Serbian Presidency recalls that Army enjoys "enormous confidence" of the citizens and has excellent cooperation with foreign armed forces. It also stresses positive role of the Army during disastrous floods in Serbia in 2014.
"It is clear that this insidious campaign against Serbian Army will not jeopardize citizens confidence in Army", Nikolic said stressing that "campaign" has started after military parade was held Belgrade in October 2014 in presence of Russian President Vladimir Putin.
Foreign Minister Ivica Dacic also dismissed HLC's accusations against Dikovic by saying that "any undermining of Serbian Army's reputation and credibility is directed against country's prosperity".
"This offends are aimed to weaken both Serbian Army and the state, but they are also directed against regional stability. Permanent repeating of allegations which have never been proved inflicts huge damage to Army and to the state. Serbia cannot be strong without reputable and respected Army, one of the pillars of Serbia's stability", Dacic said.
War crimes prosecution has stated it had demanded from HLC documentation on alleged war crimes, including records of the testimonies. Prosecutor Vladimir Vukcevic recalled that his team has not found any basis to suspect general Dikovic for war crimes after checking HLC's allegations in 2012.
Photo: Ljubisa Dikovic