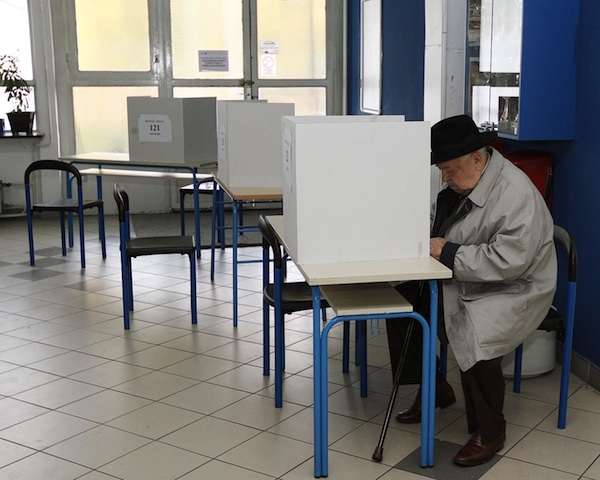 By Natasa Radic – Zagreb
Local elections for representatives of local governments, that is counties, city and municipal authorities will be held on Sunday 19th May. Activists of the NGO called GONG (Citizens Organized to Monitor Elections) urged all political parties, independent lists and candidates ahead of local elections to clearly inform their members, especially those who will be directly involved in the campaign and members of electoral committees of illicit and criminal activities when election campaign concerned.
GONG activists who are among the best watch dogs of the democratic processed in Croatia pointed out that they recently reported a number of examples where the law has been violated: the voters were submitted to blackmails in their workplaces if they do not support a particular party or list; they were pressured to support and participate in the certain campaign, or vote for a particular party or candidate list, requesting the voters to prove who they voted for – most of the voters asked to take photographs as evidence of their election choice, calling and coaxing the voters to the polls and vote for particular parties or candidates on election day and the day before when the election silence takes place, keeping extra records of voters who came out to vote during the election day, to contact voters and urged to go to the polls.
GONG recalled that members of the party, as members of the election committee on election day have their statutory duties which should be strictly adhered to, and that does not include writing a separate list of voters who turned out on the election day nor to call and convince people to come to vote.