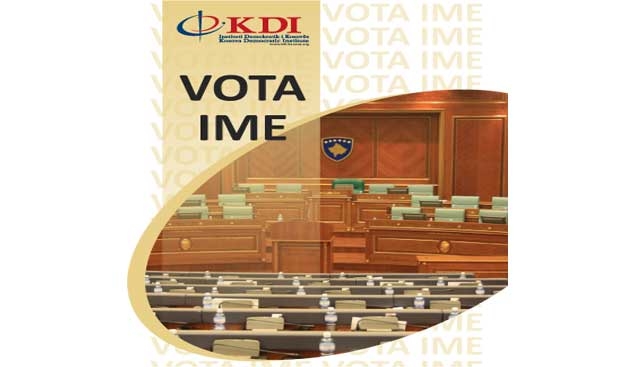 Pristina, September 16, 2013
Democratic Institute of Kosovo has prepared the report "Over ten years of parliamentary life", which aims to protect the vote in the incoming elections.
"The lack of the government's will to comply with the decisions of parliament is becoming a common thing in the political and institutional life of the country", states the report.
DIK also says that its report points out the fact that almost all the energy of parliament of Kosovo has been used for the "institutional consolidation" of Kosovo.
Meanwhile, Self Determination Movement has been involved in a campaign to defend the vote. The activist of SD, Valdrin Ahmeti has stressed that no commissioner must be intimidated from the groups which have been formed in order to prevent electoral fraud. He said that all commissioners have the support of the organizations. "That day you will not be on your own. Two observers will be there in the ballot room. At your service will also be many teams which will take care of your needs, be them technical, or of any other nature", said Ahmeti. /ibna/