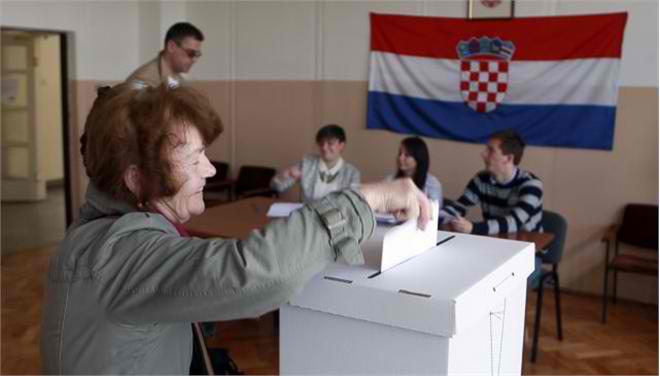 By Natasa Radic – Zagreb
By midnight on May 3rd the State Election Commission received 3100 lists of candidates for the local councils and the local assemblies, and 2180 candidacies for mayors, prefects and deputies who will be elected on local elections in Croatia on May 19th.
These data are not definitive, because it is not known whether all committees have typed into the computer all the information about bids submitted on time, as it was clarified from the Agency for Information Systems and Information Technology.
These are the second local elections in Croatia that enable the direct vote of the citizens for mayors and prefects. The first such elections were held in 2009.
-I think it is better to choose the politicians directly, but I do not think they really have the responibilibility for the work they are doing during those four years. I would like them to be more responsible in this new election circle – says Ante Mirkovic, a salesman from Zagreb who is not yet sure if he will vote or not because he says he is disappointed with all the politicians, be it on a local or national level.
The Law on the Election of local officials in the Croatian Parliament was passed in 2007. It is based on the majority system, which means that in the first round the candidate who wins has to get more than 50 percent of the vote, and if that is not the case, the second round has two candidates with the most votes who compete two weeks later. Candidates need to collect a certain number of signatures tha will enable them to apply for the election race. For a mayor of Zagreb, Croatian capital, 5 thousand signatures are required. As it is a highly personalized campaign it is expected that the candidates will not compete in gloves but will rather pull out each other's dirty laundry to make the campaign very tense. The election campaign will last two weeks and so far the candidates are focusing on the local issues, as the race for the votes has just started.