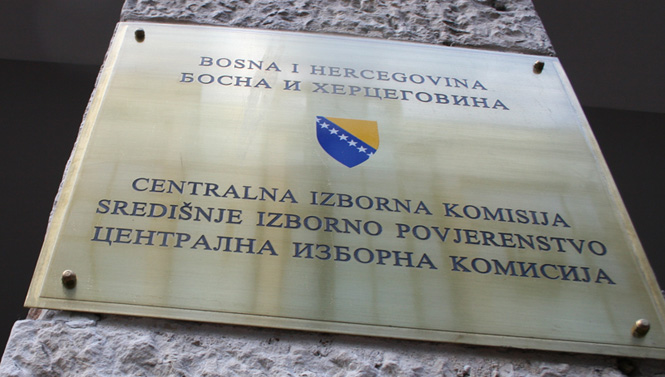 By Mladen Dragojlovic – Banja Luka
Political parties in BiH will have a month to attract citizens to vote for them on the general elections October 12, and election campaign will start on Friday.
All major political parties leaders call opponents for a fair campaign and respect of differences. Central election commission also called on for a fair campaign. Commission President, Stjepan Mikic, said at Thursday, on press conference in Sarajevo, that during the campaign it is forbidden to destroy other parties' election material, disturbing other parties' campaign activities and preventing journalists to do their job in accordance with the rules of profession.
"One of the most important legal bans, which we must especially emphasized on, is the use of language that can cause violence, known as hate language", said Mikic.
He added that Central election Commission have the rights to punish violators of the law with 10,000 BAM (about 5,000 Euro), to remove candidates from the list or to cancel the verification of a political party. Mikic also reminded political parties that their budgets for campaign are limited by law and called leaders of parties to respect that rule.
One day before the official start of  thecampaign, organization "Istinomjer" ("The truth meter") held a press conference, in order to present results of research about fulfilled pre-election promises in the last four years. Representatives of this organization said that politicians from the 10 biggest parties in BiH, in election campaign four years ago, gave 1941 promises and fulfilled less than 3 percent of them.
"Most of the promises were given in the field of economics. All parties gave the biggest number of promises in this area. However, the percentage of fulfillment of the promise on economics is extremely low, just 2 percent, said a member of the researchers team, Tijana Cvjeticanin.
She added that "Istinomjer" followed the fulfillment of election promises in seven areas of life on state and entities levels.
Elvira Milic, a citizen of Banja Luka, told IBNA that she didn't expect anything else from political parties in BiH.
"Looking at all the elections since the end of war in BiH, it is clear for me that parties are giving promises just to attract voters and win the elections. After that, all of them take care only their party members. Corruption and nepotism are the biggest problems in the country and I don't see anybody who is willing to fight against that after the elections", said Milic.
She said that, for the first time, she is in doubt whether to go to vote or not. But, she said, there is a month of campaign and she will decide about it.