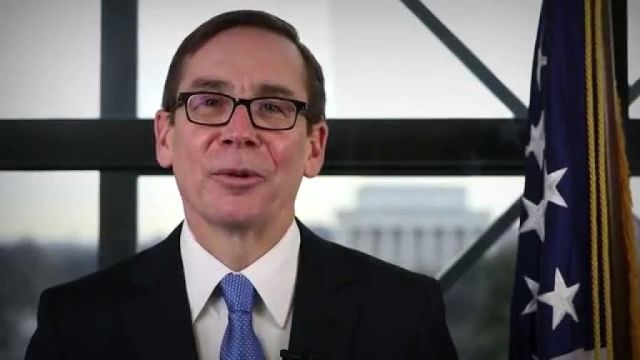 Debates continue in Skopje about the US ambassador Jess Baily, as a day ago, some media in the country, including the state owned news agency, MIA, published a letter by a group of US congressmen, which demanded details form ambassador Baily and the US administration about his role in the domestic policies of the country and the media and social life.
The letter, which dates 17 January, says that ambassador Baily has intervened in the domestic affairs of the country and has favored parties, media and civil society close to the left wing.
The US embassy to Skopje has issued a statement saying that it hails any inquest on the mission of ambassador Baily following this incentive of the members of Congress.
"We support the investigation by Congress and the opportunity to secure information on our activities and the context in which we're engaged to meet our objectives. We will answer everything", says the US embassy's response.
Meanwhile, the US State Department has offered its support to ambassador Baily. The US Department of State spokesman, Mark Toner, said that this institution has confidence on ambassador Baily and that the US has not changed their policy on FYROM.
He confirms that ambassador Baily and his team are committed "to work in partnership with authorities in FYROM, but also with civil society to advance the goals of the United States".
"US policy in Macedonia supports the efforts of the country for euroatlantic integration and the necessary reforms to meet this goal. This also includes the reforms for the rule of law and the full implementation of the Przino agreement", Toner said.
Toner also added that the USA, an ally of FYROM, encourages all sides to respect the rule of justice, democratic processes and FYROM's international obligations.
Some portals have written that this campaign is being led by VMRO-DPMNE party. "The anti-Baily campaign is led by the party in power, VMRO-DPMNE, which  has also sent a letter to the newly elected US president, Donald Trump and the Republican Party to monitor the activity of Jess Baily and accusing him of working under the orders of George Soros and SDSM", opposition portals write. /balkaneu.com/