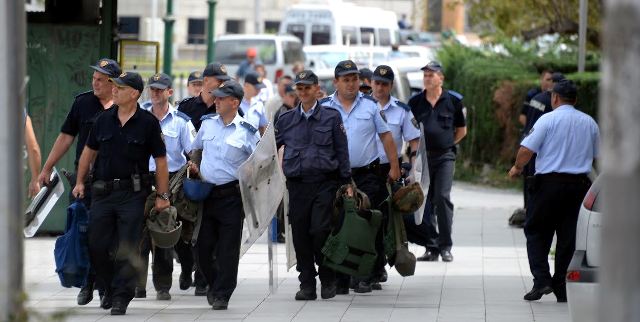 Skopje, 14 April 2016/Independent Balkan News Agency
By Naser Pajaziti
Interior minister, Oliver Spasovski calls on the citizens to hold quiet protests and not use violence.
"I would like to send an appeal to the citizens of Macedonia: everyone has the right to express his discontent in a peaceful and democratic way, but it must be done without violence, in a quiet way. This way, I appeal for quiet demonstrations", Interior minister Oliver Spasovski said.
CIVIL organization also appealed for quiet protests to be held tonight in Skopje, while calling on police to act based on the law.
"CIVIL" once again calls on participants to express their discontent, but restrain from violence, to avoid confrontations and not cause unnecessary damages in Skopje", CIVIL said.
Meanwhile, the US ambassador and the EU office have also appealed for protests to be peaceful.
In the meantime, a great presence of police forces is seen in Skopje ahead of the protest announced this evening against president Ivanov and his decision to issue an amnesty decree for all senior officials who are accused of criminal offenses.
Meanwhile, another protest has been announced by supporters of the parties in power who will protest against the Macedonian opposition. /balkan.eu/