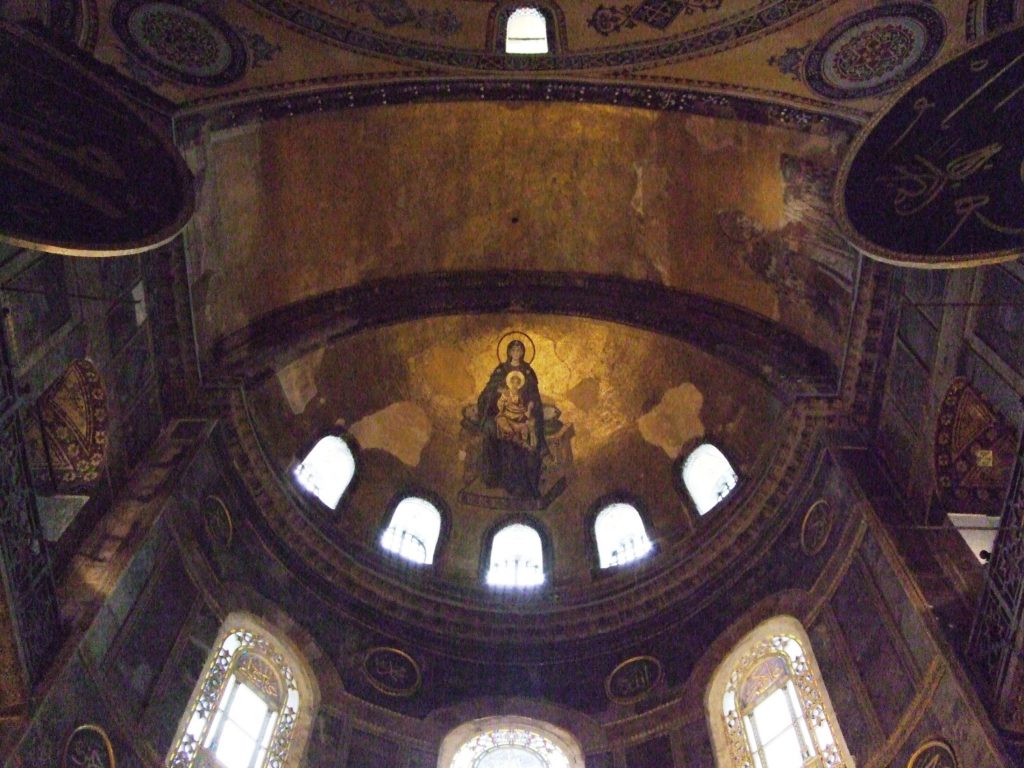 Ankara, July 4, 2016/Independent Balkan News Agency
By Manolis Kostidis
Step by step the Turkish government gives the impression it wants the conversion of Hagia Sophia into a mosque, from the museum as it functions today. The Greek Ministry of Foreign Affairs strongly reacts to Ankara's moves.
A month ago, for the first time the Koran had been read in the interior of Hagia Sophia.
On Saturday morning, from inside Hagia Sophia a muezzin recited the "azan", the Muslim chant call for prayer to Muslims, in a live broadcast by state television network TRT Diyanet.
This is the first time something like this happened in 85 years, since Hagia Sophia was converted into a museum by order of the founder of the Turkish Republic Mustafa Kemal Atatürk.
"When they are cornered then they remember Hagia Sophia! They say they read the prayer in Hagia Sophia. There could hardly be a better move to balance the backing down towards Russia, the peace with Israel!", writes ironically the columnist of Hürriyet Ahmet Hakan.
Up to the day before yesterday, in the last five years, the call to prayer was being heard from the minarets of Agia Sophia and the muezzin always chanted from a prayer room in the surrounding area of Hagia Sophia but never indoors.
In recent years there have been many calls by fanatical Muslims to convert the building into a mosque.
Last month, the Greek government complained for the recitation of the Koran in the Hagia Sophia during Ramadan, a criticism the Turkish Foreign Ministry described as "unacceptable" and had raised issues such as a mosque in Athens and rights of the Muslim minority in Thrace which had characterized as "Turkish".
It important to note, however, that in the call of azan also participated the head of the Secretariat of Religious Affairs, Mehmet Görmez.
Statement of the Greek Foreign Ministry
The Foreign Ministry issued a statement about the incident and states"
"We express our deep concern and discomfort for a further step which undermines the status of Hagia Sophia as world heritage monument and that is clearly not consistent with the principles that should govern a modern, secular state. We have repeatedly emphasized with our series of actions aimed at informing States and international organizations that the attempt to change from a museum to a mosque the use of Hagia Sophia, which has been declared by UNESCO as world cultural heritage, is an international issue. A major issue relating to the protection of identity of a monument that belongs to the panhuman culture.
Turkey need to understand this first of all. We call it once again to adapt to the requirements of European culture and to stop supporting anachronistic and incomprehensible activities. It ought to show, at last, the due respect for international law and international obligations it has undertaken for the respect of all the monuments located in its territory, Christian or not".