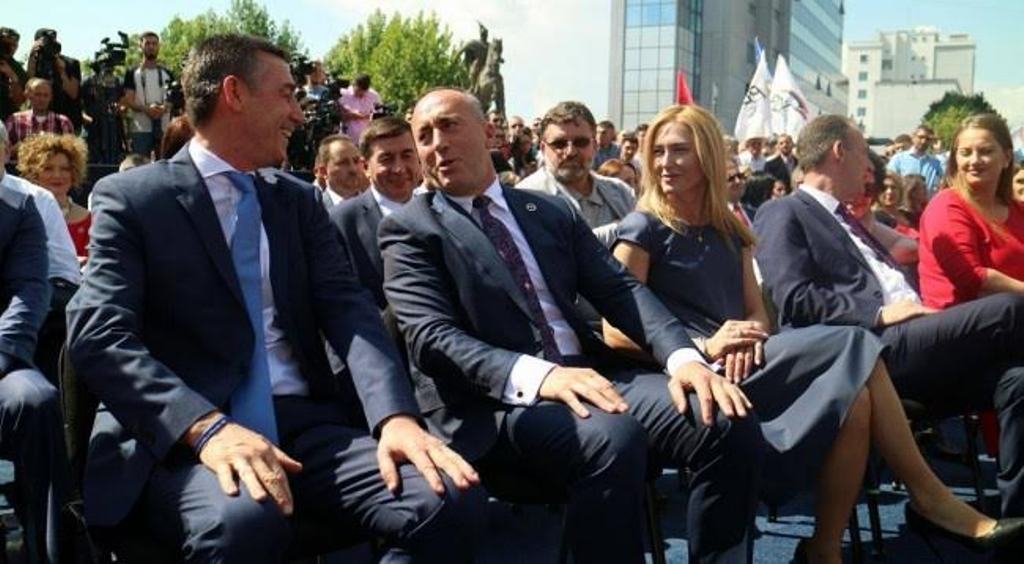 With 91% of ballots counted by the Central Election Commission (CEC) in Kosovo, the coalition consisting of the Democratic Party of Kosovo, Alliance for the Future of Kosovo and Incentive Party have won 34.6% of the ballots.
This coalition is followed by Self Determination with 26.7%, while the coalition between Democratic League of Kosovo, New Kosovo Alliance and Alternative have won 25.8% of the ballots. The Serb List has won 5% of the ballots.
Even before the official results are announced, political parties have started to make their calculations for the new government, IBNA reports.
In all likelihood, the coalition that won the elections will not be able to form a new government, because Self Determination and LDK's coalition have openly said that they will not enter in a government with the winning coalition.
The deputy chairman of Self Determination, Shpend Ahmeti said that they will never enter a coalition with PDK. Ahmeti said that they are determined to implement their program, adding that it's important that PDK goes to opposition.
The same thing was also confirmed by the deputy chairman of LDK, Lutfi Haziri.
He said that the party that he represents will not enter a government with PDK and other parties of this coalition.
On the other hand, LDK's senior official, Bardhyl Metaj said that there are two options under these circumstances: either the country heads to new parliamentary elections, or LDK enters a coalition with Self Determination.
The former chief justice of the Constitutional Court of Kosovo, Enver Hasani has commented the current situation and the possible developments once MPs occupy their seats in Parliament.
According to Hasani, if LDK and Self Determination do not join PDK in a coalition, the latter will not be able to form a government on its own.
He says that nevertheless, the winning coalition will be given a chance to form a new government and if it doesn't have a parliamentary majority, then the mandate will be given to the second party with the largest number of votes. /balkaneu.com/