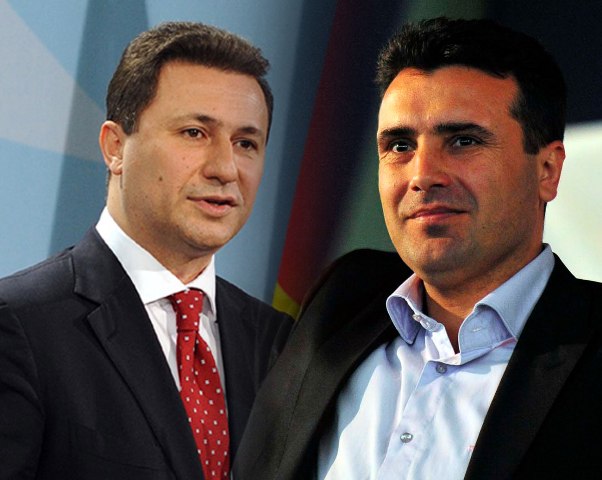 After yesterday's elections in FYROM, political parties have started to make their calculations for the creation of the government. The State Election Commission is yet to come out with the official results indicating how many seats have been won by political parties.
But, according to the number of votes received, the coalition of the largest party, VMRO-DPMNE has won 50 or 51 seats, the Macedonian opposition led by SDSM (Macedonian Social Democratic Union) has won 49 or 50 seats.
Gruevski has declared victory by saying that his party has won the elections and is ahead by a large number of seats.
Meanwhile, 61 one seats out of 120 that parliament has, are needed to form a governing coalition. BDI (Democratic Union for Integration), which has been in power so far, has received the highest number of votes, thus obtaining 9 or 10 seats in parliament. Meanwhile, from the opposition bloc, the highest number of votes has been received by BESA Movement, securing 5 to 6 seats. In the second place comes Alliance for Albanians led by Ziadin Sela, while PDSH (Democratic Party of Albanians), which up until now has been the largest Albanian opposition party, has seen a big defeat, winning only two seats. In the previous elections, this party had won 7 seats.
If VMRO-DPMNE is aiming to form a government, it must also secure the votes of BDI and the votes of another Albanian opposition party for a stable government.
Meanwhile, SDSM of Zoran Zaev can also seek the support of Albanian opposition parties en bloc, which together have 11 seats. According to these calculations, SDSM could create a government with 50 MPs and 11 MPs of the Albanian opposition.
Political analyst, Arben Ratkoceri says that many options are at stake and that these elections led to a new parliamentary composition, which doesn't offer any winners or a stable government. "Many options are at stake. VMRO-DPMNE and SDSM could not achieve results that secure a stable government. Everything now depends on Albanian parties", Ratkoceri says.
Albert Musliu of the Association for Democratic Incentives says that the Macedonian opposition has a more favorable ground in these elections.
"All combinations and deals are open. But a more favorable position has been created for the Macedonian opposition led by SDSM. It is very easy for Albanian opposition parties to join this party, but BDI too, including another Albanian party. But it is still early to expect such thing", said Albert Musliu for IBNA.
According to him, there will be many conditionings by Albanian parties, which have promised the official use of the Albanian language in the entire territory, consensual decision making in the government and on the state budget and other issues that relate to the advancement of the position of Albanians.
One of the options which is not excluded is that for a wide coalition government which would aim at solving the name dispute, deliver the reforms that relate to European integration and not to prevent the work of the Special Prosecution, which is investigating the wiretapping affair. /balkaneu.com/