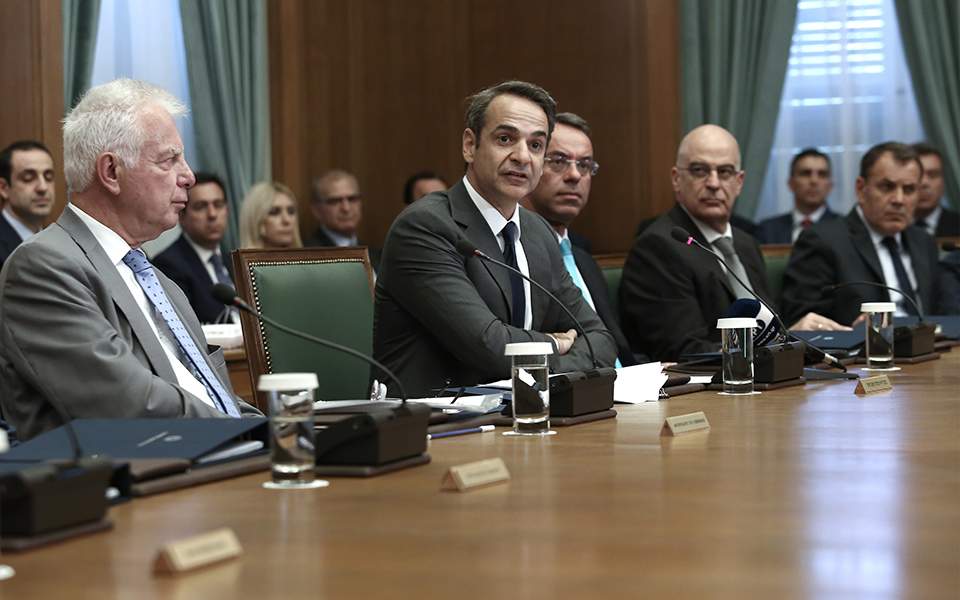 Prime Minister Kyriacos Mitsotakis will chair a cabinet meeting on Monday, a few days before a Christmas break, to discuss upcoming legislative initiatives.
The agenda includes plans to impose rules government the way protest marches and rallies are organized and carried out in Greece, as well as Labor Ministry draft legislation introducing a benefit for giving birth.
Moreover, cabinet ministers will discuss the slate of reforms set for introduction in the New Year.
The government's plans to ensure strike action doesn't bring the country to a standstill are widely covered in the local press, following a surprise recent work stoppage by Athens Metro workers that caused havoc in Athens.
Proposed reforms reportedly include making advance notice of protests mandatory; coordination between authorities and striking unions and protestors; as well as provisions allowing the intervention of judicial authorities.
Commentators note that the government's initiatives to impose rules on protest action may lead to a reaction by anarchist and far-left groups, which have already reacted fiercely to a government clampdown on illegal squats in Athens.
Riot police has been called to tackle increased incidents of attacks on storefronts, banks and public buildings in recent days, as self-styled anarchists and anti-state activists raged against what they see as excessive police force being applied by the Mitsotakis administration following up on a pledge to evacuate all buildings illegally seized./ibna