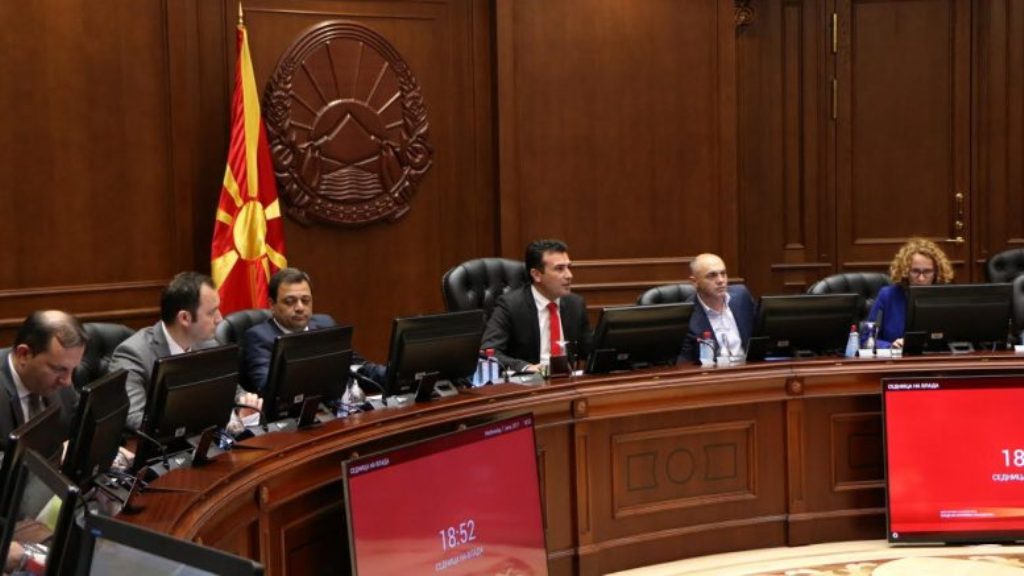 Four new names in PM Zaev's reshuflled government. The Prime Minister's decision to hold two offices and to stand at the head of the Treasury came quite as a surprisem
" I made this decision because this year will be the year for the economy", Zaev said.
In the premier's office there will be four new names. Naser Nuredini, who comes from the financial sector, will be Environment Minister, and Sadulla Duraki will be minister of Political System and Inter-Community Relations.
At the helm of the Agricultural Ministry will be Trajan Dimkovski, former adviser to former Minister Ljupco NIkolovski, who returns to SDSM as Secretary General.
Culture will be led by professor of medicine from Tetovo University, Hisni Ismaili. The ministry of local self-government will be headed by LDP leader Goran Milevski.
Speaker Talat Xhaferi scheduled for Wednesday at 11 o'clock a session where MPs will review and vote for the new cabinet. 61 MPs need to vote in favout in order for these changes to pass.
Opposition VMRO – DPMNE once again branded the government reshuffle as "fog". They added that there was no substantial change in the government because in the departments where, according to VMRO – DPMNE, there were key failures and problems there were no changes.
Prime Minister Zaev announced that the reconstruction continues and will announce decisions on shifts in the second and third echelon as well as about twenty directors of public enterprises by the end of the month./IBNA