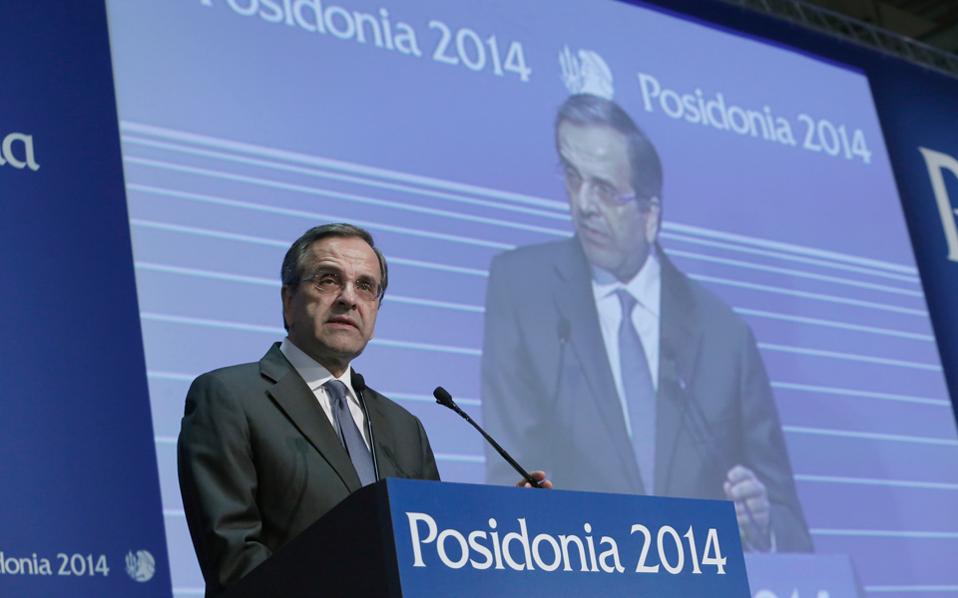 By Lefteris Yallouros – Athens
Greek Prime Minister Antonis Samaras is set announce a cabinet reshuffle this week.
The Greek premier is ready to announce the new formation of the government having rounded up a series of meetings with deputy PM Evangelos Venizelos and has also consulted former PM Costas Karamanlis and former Foreign minister Dora Bakoyannis (who could be appointed Greece's new Commissioner at the EU), according to reports.
The most important change is that of Finance minister Yannis Stournaras who is set to be appointed Governor of the Bank of Greece in place of outgoing George Provopoulos. Having considered several New Democracy party candidates, it seems the PM will opt for alternate Finance minister Christos Staikouras who already has a working relationship with the troika and would ensure continuity.
The reshuffle has apparently been delayed because of the difficulty in finding a suitable successor at the Finance Ministry with symptoms of paralysis appearing among ministers.
Samaras is eager to show that the government has received the message of the European elections which is that citizens want economic recovery and stability coupled by the end of tough austerity measures and tax raids on the middle and lower class.
This is not just a matter of appointing popular faces to ministry posts but a much harder task as the Greek premier must also ensure that the country stays on the reform track and implements the troika-sponsored adjustment program.
Only last week the European Commission publicly expressed concern at the Secretary General for Public Revenues being asked to resign and urged the government to ensure "full continuity in the delivery of planned reforms to improve the efficiency of the administration, combat fraud and evasion, and secure increasing government revenues".
Defense Minister Dimitris Avramopoulos, State Minister Dimitris Stamatis, Tourism Minister Olga Kefaloyianni, Infrastructure Minister Michalis Chrysochoidis, Environment Minister Yiannis Maniatis, Administrative Reform Minister Kyriakos Mitsotakis are either expected to keep their current positions or retain a place in the cabinet.
The new cabinet is also likely to include several PASOK-backed ministers with ex-minister Andreas Loverdos tipped to take over at the Agricultural ministry and MPs Paris Koukoulopoulos and Odysseus Constantinopoulos who are close to leader Venizelos also seen as possible incomers.
Main opposition SYRIZA, meanwhile, has criticized the PM of attempting to bring about an ephemeral change in mood, maintaining that the reshuffle will not do anything to save it and its policies from defeat.