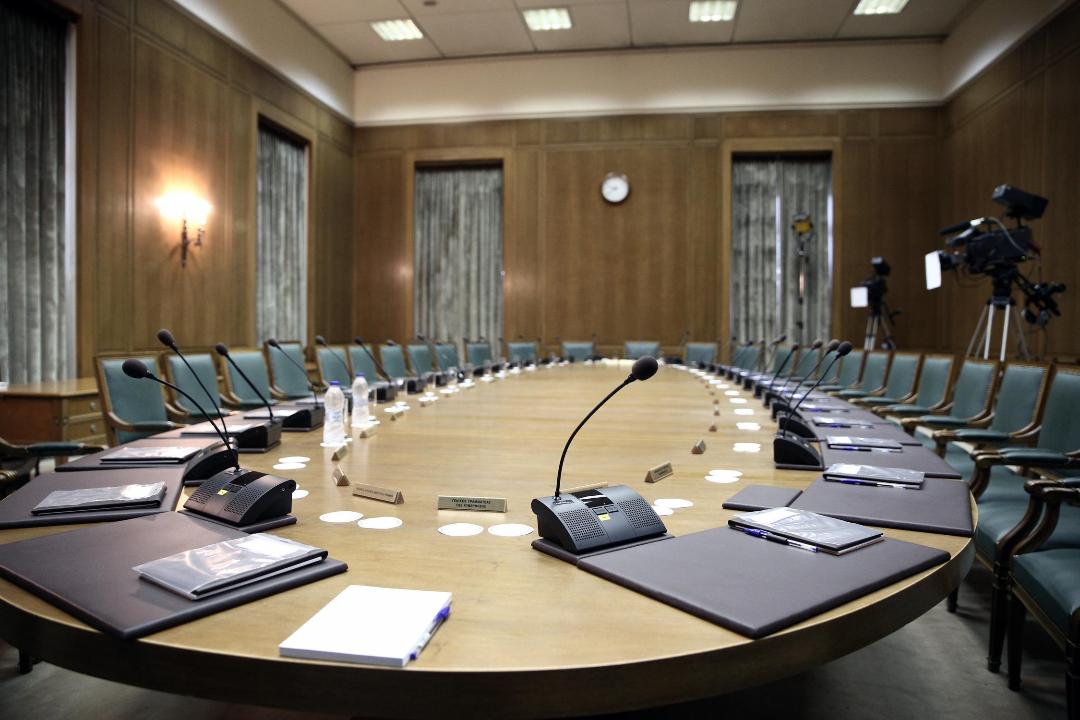 Governmental reshuffle with a "center-left" and renewal tendency was announced by the government's spokesperson in Athens on Friday afternoon. It was an anticipated movement by the government after the departure of ANEL's MPs from the government scheme and the candidacies of two ministers for the municipal elections in Athens and Thessaloniki.
After the conclusion of the Prespes Agreement, Alexis Tsipras decides to leave the foreign ministry's leadership with formerly deputy minister, George Katrougalos, becoming the new Greek Foreign Minister and SYRIZA MP, former Deputy Minister of Education and Academician, Sia Anagnostopoulou, becoming the new Greek Foreign Deputy Minister.
Two executives from the center-left and KINAL-PASOK, Thanos Moraitis and Angelos Tolkas take the "ticket" for the cabinet, in particular for the ministries of transport and immigration policy.
The deputy minister of labor and candidate mayor of Athens, N. Iliopoulos is replaced by SYRIZA deputy Costas Barkas and the candidate mayor of Thessaloniki and until now the deputy minister of "Macedonia-Thrace", Katerina Netopoulou, is replaced by Eleftheria Hadjigeorgiou.
The processes for the alliance of left and progressive forces are speeding up
The limited reshuffle decided by Al. Tsipras constitutes the governmental scheme that would lead the country to elections, attempting, on the one hand, to emit a signal of stability and intensification of the government's work and, on the other hand, to be a prelude to the effort of creating a progressive pole, an alliance of left and progressive forces.
This issue, moreover, concerned the SYRIZA's Political Secretariat meeting under Al. Tsipra. According to the decisions taken, the party secretary and the President will, in the immediate future, undertake initiatives for contacting and talking with movements, groups and executives of the wider center-left area.
The outcome of these processes is expected to be further reflected in the SYRIZA's European lists. Indeed, in early March, it is planned to be hold a meeting of the party's Central Committee that will decide on the political declaration on the European elections and the orientation of the European lists.
Acceleration of the government work is demanded by Tsipras, while there is satisfaction for the protection of the first residential property
In this context, the pressure on the KINAL area will be maintained and become even more fierce. In addition, the government considers that the Prespes Agreement as well as the legislative initiatives of a social nature, such as the minimum wage, the agreement with the Banks for the protection of the first residential property, the arrangement for the 120 installments filed within the next month but also the proposals for constitutional reform, form a wide range of political and programmatic convergences.
According to well-informed sources, the Greek Prime Minister has asked his ministers to speed up the government's work. Therefore, there are few who support in Athens that early recourse to national elections in May should not be considered an unlikely scenario, although the government's staff underlines that the goal remains the exhaustion of the four-year period./IBNA