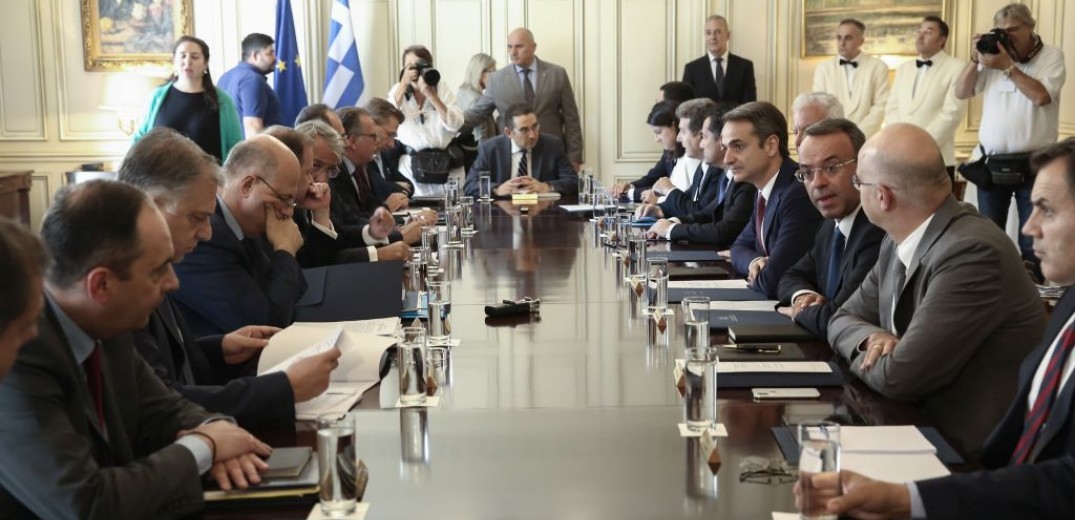 By the end of the year, 30 bills will have been voted on, Prime Minister Kyriakos Mitsotakis said at a cabinet meeting.
The prime minister reportedly congratulated his ministers on the timetable so far.
He noted that the management of budgetary output, which surpasses the targets, allows for the good news to be gradually announced when budgetary space is gained. He called on his ministers to recall the government's commitment to abolish the solidarity levy and vocation fee within four years.
He referred to the issue of PPC, saying that "the government has shown that it is ready to 'break some eggs'" and claimed that society supports these changes.
Apart from the Economy, today's meeting will also deal with the issue of upgrading both the F-16s and the Mirage. Mitsotakis said that the primary goal is to upgrade the existing material and then the supply of new ones. He also pointed out that this upgrade will contribute to the development of the Greek Defence Industry./ibna