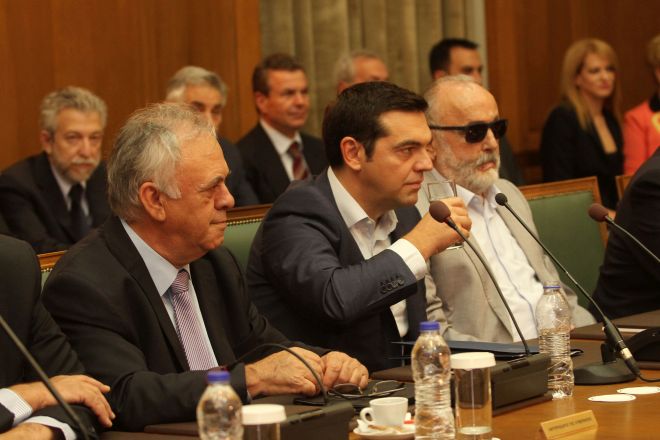 Athens, October 21, 2015/Independent Balkan News Agency
By Spiros Sideris
On Thursday will meet for the second time the cabinet of the new Tsipras Government.
While the Troika will be in Athens and just before the French President Francois Hollande arrives in the Greek capital, Alexis Tsipras will chair his cabinet. On Tuesday met the Government Council for Economic Affairs and the Government Council for Social Policy, during which, it seems, the decision for the VAT on private education has been taken.
The three crucial points in view of the evaluation
One of the major issues to be put on the table of negotiations with the lenders are the "red loans". The setting of "red loan" is the "hot potato" of the meeting and is in direct connection with the recapitalization of banks. "Milestone" date in order to have completed these two processes is December 31, so at to exclude a potential "haircut" of deposits. Soon is likely to be announced the results of the stress test of banks, which will determine the money needed for their recapitalization.
At the same time, the lenders are exerting strong pressure for the lifting of the protection of the primary residence (to EUR 80,000 assessed value from the EUR 360,000 that is today) with the government raising objections and proceeding with the creation of an intermediate loan management organization, as was recently stated by Deputy Prime Minister Yannis Dragasakis.
According to information of iefimerida.gr, a priority issue is also the insurance. The changes it brings are devastating to old and new pensioners, to the extent that completely overturns the family planning. The government is promoting a radical "reform" in the insurance, while at Tuesday's cabinet meeting the outcome of the Committee of Wise Men was more likely evaluated. As for the bill. it must get the "green light" by the House, no later than November 15.
The heads of lenders will determine, at the same time, the second package of measures that will come to a vote – until late October or no later than early November – to the House. "We have voted the first steps, we are preparing the others, while there are some outstanding issues", government circles told iefimerida.gr, whereas cooperation with lenders continues without problems.
Among other things, wide open remains the front of the charges to be imposed on farmers. The Government is required to implement tax rates increase, increase in advance tax payment, as well as an increase in insurance taxes and tax subsidies. That is unless it manages to find equivalent measures – as was announced by the competent minister V. Apostolou – to avoid their full implementation.
Changes are also coming, finally, to the public sector, with the formation of the Unified Payroll, which will apply from the start of the year. The bill is expected to be agreed in every detail with the representatives of the creditors with the aim to be submitted to Parliament in December.