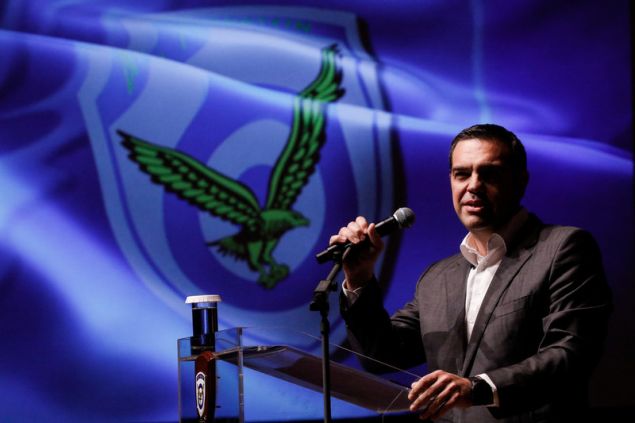 With a law that will be tabled tomorrow in the House, EUR 820 million, referring to cuts that had been made in the years of the memorandums, will be returned retroactively to the employees of the security forces, as announced by the Greek Prime Minister at the festive event of the Air Force at the Concert Hall. It is an act of "showing respect and recognition to the work of each and every one", as Alexis Tsipras said. This is the first of the positive measures the government will bring to the House within the month, which will be completed in December, followed by the vote on the budget.
Greece does not threaten but will not be threatened
In his address to the men and women of the Hellenic Air Force, Alexis Tsipras pointed out that Greece in a time of multiple tensions and challenges in the region of the Eastern Mediterranean and the Balkans has regained the prestige and role it deserves, "a protagonist in the developments in the Balkans, a pole of stability and security for the wider region, a pioneering force for cooperation and stability in a wide destabilised region". Something that is, as he pointed out, a strategic choice over the last three years.
Alexis Tsipras sent a clear message that Greece has strong deterrent power, with the sole purpose of maintaining peace, stability and security. "It does not threaten anyone, but it will not threatened by anyone", he added./IBNA