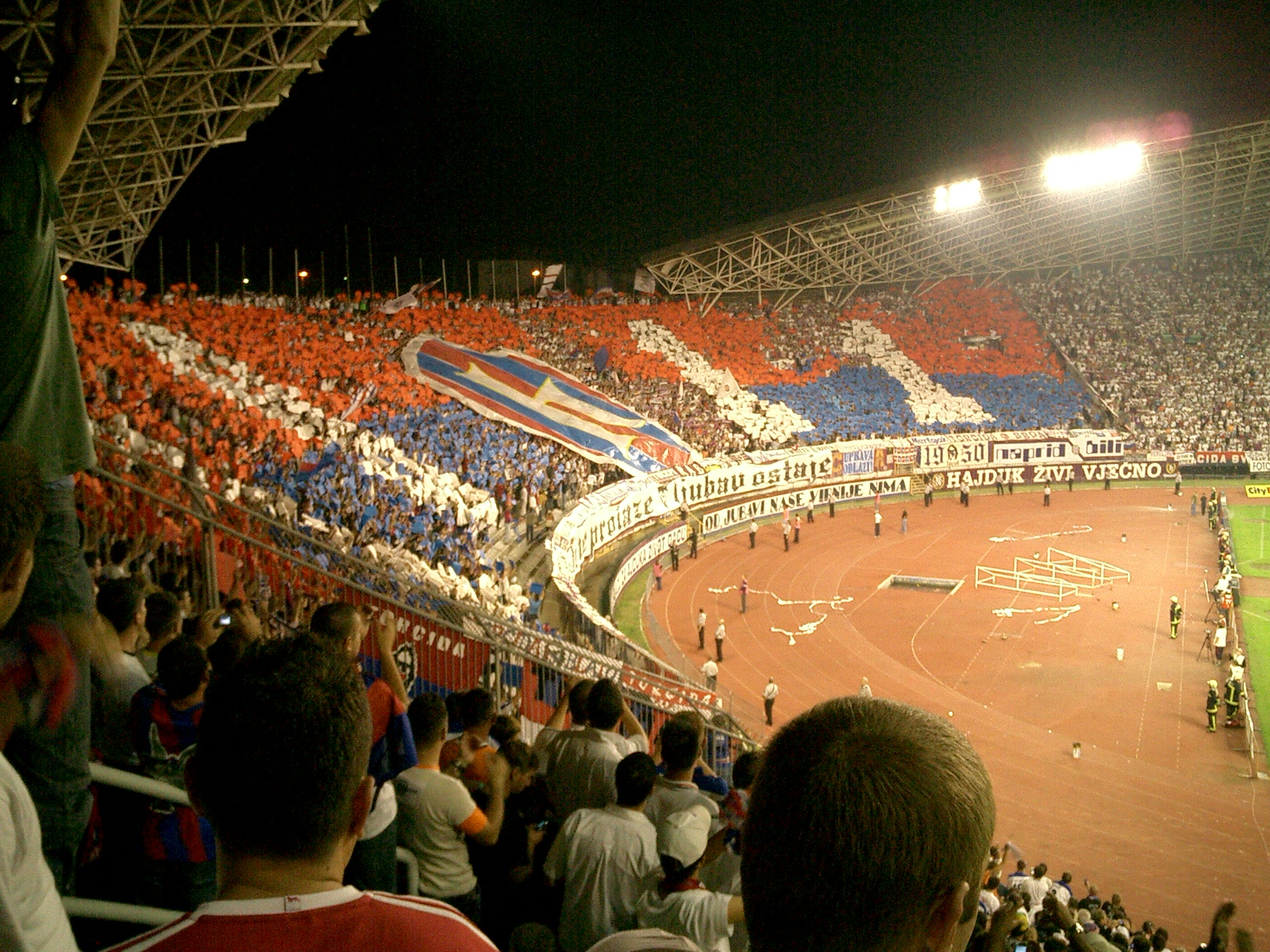 By Natasa Radic – Split / Zagreb
A group of American businessmen led by Michael Glover visited Split and Zagreb, and expressed a desire to buy the popular football club Hajduk from Split.
One of the members of the group of American investors gathered by Glover is the football star, Ndamukong Suh of the Detroit Lions.
-I am delighted with Split. Often I have heard a lot about Croatia, but I could not ever imagine that here it is so beautiful. As for Hajduk, I know that this club has a rich history. Believe me I know what I'm talking about, although I'm a player of "football", as a kid I started playing "soccer" – Suh said at a press conference.
The arrival of the Americans and their openly express interest in investing in Hajduk Split's has echoed like a bomb in the local media. The seriousness of their intent is being even stronger knowing the fact that they had already sent a letter of intent to the local government, and had a conversation with Mayor Ivo Baldasar. The city administration has a positive impression, but it is too early to speak about concrete actions.
-At this point it is hard to talk about concrete things. We want to evaluate investment opportunities in the city of Split, and  especially in the part of the east coast of the town and the city center. As for Hajduk, for us it is important to talk to mayor Baldassar and the people who are responsible for investment. We have had the preliminary discussions, we met, we wrote a letter of intent. We would like that the city government knows we are serious partners – Glover said after the meeting in Split with the local administration.
Glover admitted he fell in love with Split and Hajduk at the first glance, and that was crucial for his business decision. He was staying with his family in Split in the beginning of the year, his son was, for some timem practicing with the juniors of Hajduk.
-It was a wonderful experience. Then we realized that the heart of Split is – Hajduk. After that it was easy to gather people who want to be part of the incredible future of Split and Hajduk Split, concluded Glover.
U.S. investors in Zagreb met with the Minister of Education and Sport Zeljko Jovanovic and his deputy Peter Skansi. Skansi said after the meeting that the decision to sell the Hajduk is up to the majority owner (city of Split), and that the ministry will support that decision, whatever is decided at last.