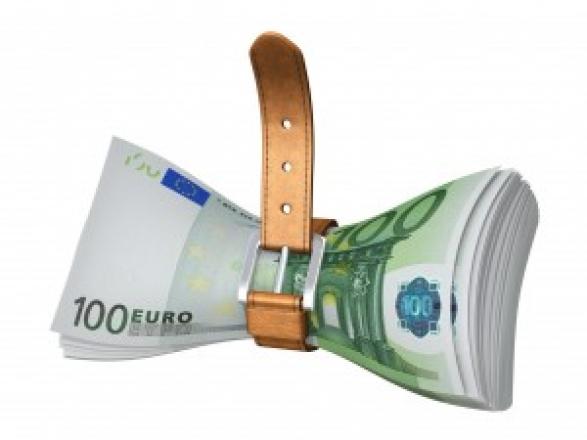 Pristina, February 26, 2014/Independent Balkan News Agency
By Elton Tota
Commercial banks in Kosovo are facing criticism for the high interests applied on their loans. Experts say that banks in the country are applying high interest rates in all of the region, thus slowing down economic development through private sector.
Expert of economic issues, Vehbi Rama, told IBNA (balkaneu.com) today (26.02) that high interest rates are not offering a chance to businesses to expand their activity, to open new jobs and to reduce unemployment and poverty rates in the country.
"For the level of economic development that Kosovo has, loan interest rates are very high. With these high rates and lending policies being applied, domestic business is not encouraged", says Rama.
Milazim Abazi, banker, says that interests rates in Kosovo are the highest in the Balkan and in Europe. He criticizes the fact that so far, there has been no action of the Central Bank of Kosovo, which is legally obliged to regulate the banking system.
Vice governor of the Central Bank of Kosovo, Fehmi Mehmeti says that this institution doesn't plan on asking commercial banks to reduce interest rates, although they are considered as the highest in the region.
According to him, the level of interest rates in Kosovo and elsewhere is determined by the market, namely supply and demand in the market.
Institute for Advanced Studies in Kosovo (GAP), regularly publishes a report called "Bankometer".
The representative of this institute, Berat Thaci says that "this report fills the informative vacuum that individuals and businesses in Kosovo face in relation to the banking system".
According to GAP, high interest rates in Kosovo come as a result of a weak rule of law, lack of competition in the banking sector, lack of transparency and the lack of ability by the Central Bank of Kosovo to have an impact in the loan interest rates.
Experts of economic affairs say that businesses occupy the biggest percentage of loans issued by financial institutions in the country. Loan interest rates vary from 11 to 24%, depending on the bank and the type of loan. /ibna/