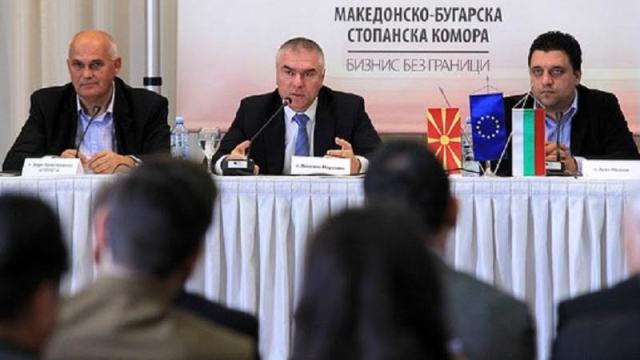 The business sector must be fully supported by the state while preparing the necessary paperwork regarding tenders for European projects. This was requested by the head of the Macedonian-Bulgarian Chamber of Commerce, Zore Temelkovski and the presidential candidate for the next elections in Bulgaria, Veselin Mareski during a meeting held with businesses in Skopje.
The focus of this meeting was cooperation and ties between businesses of both countries. "There must be a better focus for the construction of roads, railways and infrastructure in order to boost economic cooperation and commercial exchanges", Temelovski said.
According to him, it is unacceptable to travel from Skopje to Sofia through the old routes and for the journey to last at least four hours.
"There are investments on both sides, but businesses are not receiving the necessary assistance for expansion", said Mareski. He added that he will be engaged to boost economic cooperation, infrastructure and other projects for the development of both countries. As a presidential candidate, Mareski said that his country will support FYROM's accession in the NATO and EU. /balkaneu.com/