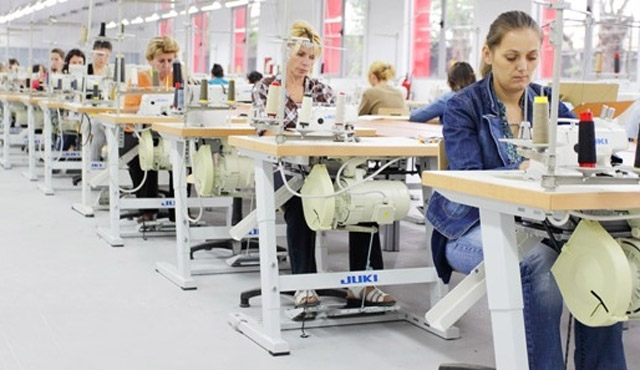 IBNA Special Report
Pristina, April 7, 2015/Independent Balkan News Agency
By Elton Tota
Kosovo continues to face unemployment, poverty and overall lack of social wellbeing.
The new government says that it has drafted a government program and that it has taken a number of measures for the economic development of the country.
Minister of Commerce and Industry, Hykmete Bajrami says that the government program will be constantly advanced in line with the demands of the business community.
She says that the government is ready to heed the problems that businesses have.
"We have opened our doors about the problems of the business sector. We're heeding what barriers they are facing. We're working a lot to show everyone that the business environment will not be controlled by individuals who have abused with their office", she says.
Meanwhile, minister of Finance, Avdullah Hoti says that the drafting of the budget has balanced needs in relation to the means of the state.
"In our point of view, we've had to balance our budget needs with stimulations for economic developments", he says.
Agimi Shahini, head of the National Chamber of Commerce and Kosovo's Business Alliance says that the high trade deficit is brought down by national production and from words, the government must pass into concrete measures with radical economic reforms which boost production and competitive power against import.
"Business must do its job and on the other hand, the government must support this process of reforms demanded by producers", says Agim Shahini.
According to him, businesses must grow and in order for them to grow, tax policies must be changed in order to address all concerns of domestic producers.
Meanwhile, Safet Gerxhaliu, head of the Economic Chamber of Kosovo, says that the government must make the economic development of the country a priority and in order to implement this program, there must be a close partnership between public and private sector.
"It's time to have a true constructive dialogue, which helps development. In order for the government to deliver its program, there must be a close partnership between public and private sector. If we want employment and social welfare, private sector must be the one that attains these objectives", Gerxhaliu says. /ibna/