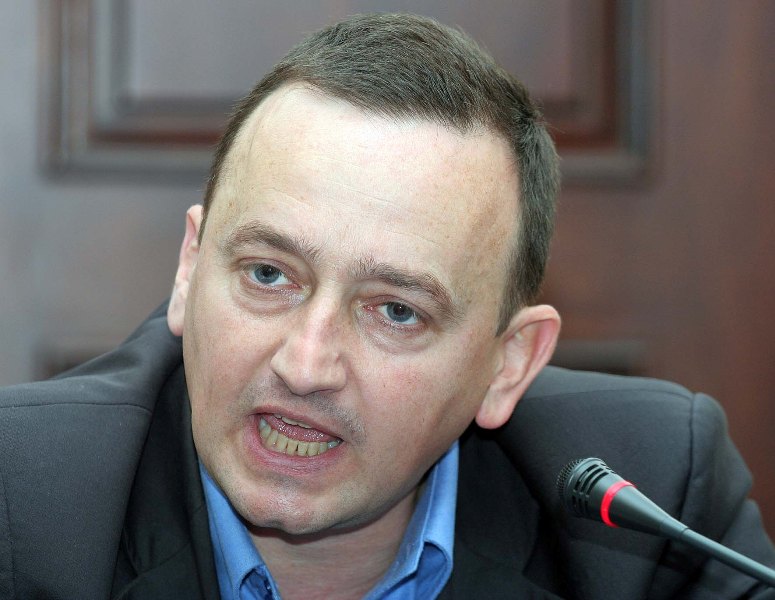 IBNA Special Report
Tirana, May 19, 2013/Independent Balkan News Agency
Business sector in Albania expresses its concern about the growth of informal borrowing from businesses. They suggest that this borrowing is a direct result of stringent lending policies applied by second level banks in the country.
General Administrator of "Konfindustria", Gjergj Buxhuku (photo) spoke to IBNA about this concern and said that he bases his opinion on the comparative information received by this organization.
Albania is ranked as one of the countries with the highest loan interest rates and the strictest conditions for loans in Southeast Europe, without mentioning EU countries. Industry and production in general are the most affected part of the national economy by the stringent policies of lending from the banking sector.
A direct indicator of this situation is the pace of the growth of lending for the economy. For the first quarter of 2014, lending for businesses saw an all time low even as opposed to the difficult year 2013.
On the other hand, there's also a significant fall in imports for machinery and equipment.
Buxhuku says that a direct impact of these lending policies from the Albanian banking sector is the fall of the competitive capacity of products and services Made in Albania, as opposed to foreign ones.
"In circumstances when the Albanian banking system is unable to credit the private sector in a competitive level with other countries, businesses are more and more forced to address to the informal market to secure the necessary liquidity in order to continue their activity", says Gjergj Buxhuku.
Businesses, grouped around Konfindustria, see the expansion of informal borrowing by businesses and citizens as a serious danger for the national economy.
For this reason, Konfindustria demands the Albanian government "to immediately intervene in order to take the necessary measures to fight the phenomenon of oligopoly in the banking and financial sector in the country". This economic organization says that the main cause of this economic aggravated situation, especially in production and industry, is the low lending, thus obliging businesses to borrow at high interest rates outside banks.
By making an observation on the field, IBNA has identified the fact that a large number of people have turned into loan sharks offering loans at high interests and the rest have turned into victims of this phenomenon, facing acute social problems that are caused by lending and the inability to pay back.
Interest rates on loans taken from non banking sources or financial institutions are very high, as a result of the fact that these funds are issued by individuals who do not need many bureaucratic procedures or application forms. Meanwhile, banks offer loans in exchange of the debtor's property as a guarantee on the loan.
Experts on economic issues say that interest rates have caused economic turmoil in different societies. In neighboring Albania, ponzi schemes that spread in 1996 and 1997 degenerated into a revolt because tens of thousands of Albanians lost their savings, amounting to hundreds of millions of USD. The revolt escalated into a wave of violence and serious crimes throughout the country. Following the overthrow of the government, an interim coalition government was formed, demanding international military intervention to restore order in the country. Thousands of military forces swarmed Albania by supporting Albanian security forces for several months. The wave of violence at that time was accompanied by the opening of army depots, leading to many people to be equipped with fire arms. Some of these fire arms are in circulation even today and authorities are proving that crimes are being committed with these weapons. /ibna/