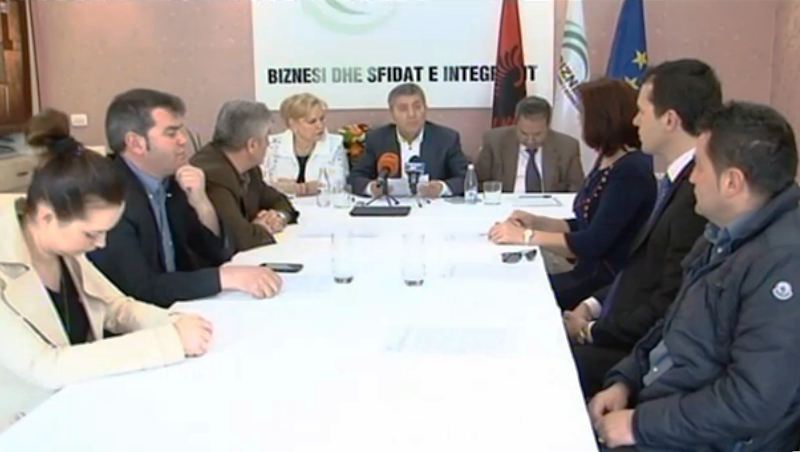 Tirana, April 2, 2014/Independent Balkan News Agency
In Albania, private businesses have objected the scanning made to their goods in customs. They say that this is an unacceptable cost amounting to 20 million Euros.
Luan Bregasi from "Business Albania" says that with this extra cost, businesses will not use the port of Durres, but Thessalonica and Igumenica.
Businesses must pay 39 Euros for every customs' declaration amounting to more than 1 thousand Euros. This also includes different donations and transit lorries. "Business Albania" demands to the state to follow the example of the European Union countries and those countries where this service is offered free of charge.
This organization, which has been alarmed by the costs that will be incurred from this service declared (photo) that it has officially demanded to the government to intervene in order not to allow the strengthening of this concession.
"We demand for this law to be abolished until we have full details on the bill. Secondly, the abolition of this concession from the current majority in parliament, which has come into power with the promise that it was going to destroy monopolies. Thirdly, we want the drafters, proposers and approvers of this 'criminal' concession to be held legally responsible", declared Luan Bregasi from "Business Albania".
This concession enters into force this month. The government seems to be in a dilemma as to whether allow it or not, because it has currently suspended the contract. Government sources say that the government is negotiating with the concessionary company on the fees, but the terms of the concession, which have been objected by businesses.
Experts say that there are little hopes for the government to convince the concessionary company to reduce fees. If such change takes place, the cost that the state must pay as indemnity to the concessionary company amounts to 100 million USD. /ibna/