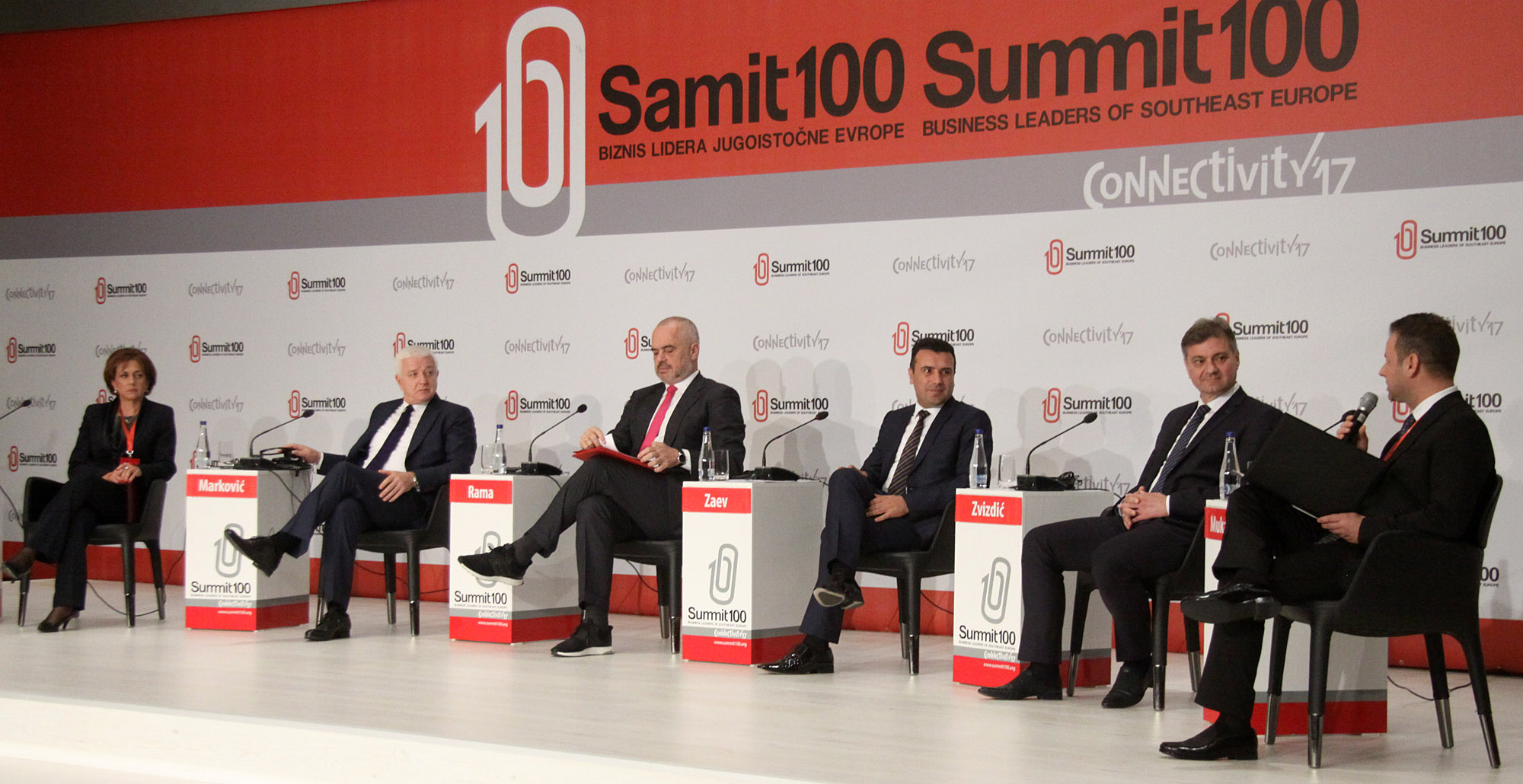 The strengthening of economic cooperation between countries of Western Balkans was the message that was sent out by the prime ministers of FYROM, Albania, Bosnia and Herzegovina and Montenegro in the summit dubbed "Summit 100" which was held in Skopje.
"By strengthening regional cooperation, Western Balkan countries should bring Europe here", declared the host of this meeting, PM Zoran Zaev.
Zaev said that the entire region is waiting to become member of the European Union and that this is a reason that joint action must be taken in this aspect.
Meanwhile, the Albanian PM, Edi Rama said that it is normal and natural for the countries of the region to join forces.
"I hope that we will fight together against old mentalities and we will be able to bring new energies of cooperation by destroying barriers and opening up to each-other", Rama said.
Meanwhile, the Montenegrin Prime Minister, Dusan Markovic said that regional cooperation must be intensified through concrete projects and incentives.
According to the head of the Council of Ministers of Bosnia and Herzegovina, Denis Zvizdic, the strengthening of economic cooperation must remain a priority for all countries of the region.
Present in the Summit were 150 business people from Southeast Europe, ministers and representatives of the EU. /balkaneu.com/