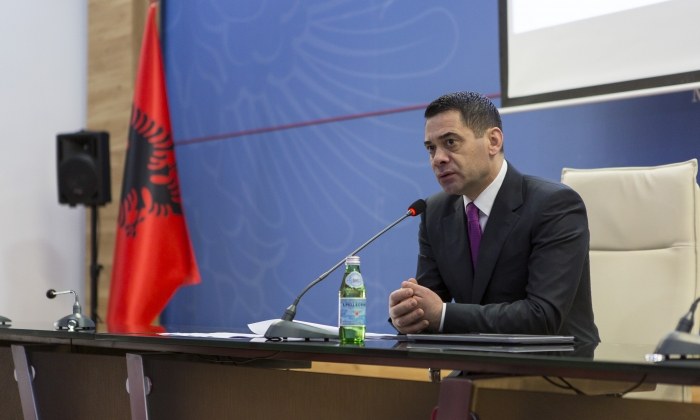 The Albanian government has approved a financial package that grants amnesty for a number of taxes and other obligations that businesses owe to the state.
This incentive was announced today by the minister of Finance, Arben Ahmetaj. He said that "the government has decided to grant an amnesty for a part of unpaid tax and customs debt and to unregister motor vehicles once their unpaid charges have been written off".
According to the bill, the amounts that will be written off as unpaid tax include the principal, late payment charges and penalties for the periods before December 2010, for all individuals, physical and legal persons who have unpaid tax debts. The bill also included penalties and late payment charges for the period 2011-2014 with the condition that the tax, charge or contribution should be paid within six months from the enactment of the law.
Mr. Ahmetaj said that this bill "will offer significant facilities in the country's fiscal and economic ground".
In spite of the minister's optimism, the government's bill has been criticized by the business sector. The American Chamber of Commerce has expressed its concern that these repeated amnesties will discourage honest businesses.
Alketa Uruci from the American Chamber of Commerce said that the ministry of Finance has not discussed this bill with the business sector. "The American Chamber of Commerce and other chambers have not been able to discuss this bill in our taxation council", she said.
According to Mrs. Uruci, those who do not pay their taxes regularly are being favored. "This bill favors those taxpayers who do not pay their taxes and what's worse, those taxpayers who end their ongoing legal proceedings regarding unpaid tax".
The financial effect of this amnesty is estimated to be 91 billion ALL. /balkaneu.com/