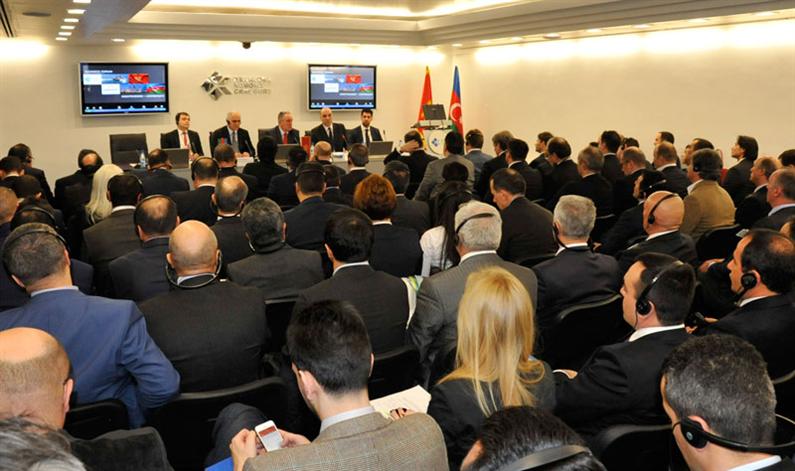 By Adnan Prekic – Podgorica
The announcement of a significant investment from Azerbaijan in Montenegro was the reason for organizing the first Business Forum of entrepreneurs from the two countries. Cooperation for now is going in one direction. Investors from Azerbaijan recognized the opportunities in investing in Montenegro, while Montenegro has created favorable conditions for investment. Sectors which have already implemented the first projects are tourism, energy, real estate and agriculture.
In mid-April, it will have been six years since the establishment of diplomatic relations between Montenegro and Azerbaijan. During that time, much has been done to improve economic relations between the two countries. The first investment from Azerbaijan have already been implemented, while more serious ones are preparing. The Azeri Minister of Economy and Industry, Shahin Mustafayev, said at a business forum in Podgorica that Montenegro have created favorable conditions for investments in the country. This has created optimal conditions for the implementation of the announced projects and the arrival of new investors, who recognize opportunity in investing in this country, said Mustafayev.
Foreign direct investment is one of the pillars of the Montenegrin economy. Montenegrin Minister of Economy, Vladimir Kavaric, reminded that the economic growth in Montenegro in recent years, predominantly relied on foreign direct investment. We expect that this year Montenegro will be one of the fastest growing investment destinations in the region, said Kavaric. He said that the implementation of the projects in the fields of industry, tourism, energy and agriculture sectors are key areas for strengthening the competitiveness of the Montenegrin economy. Kavaric told the Azerbaijani investors that they are coming into the country that has the most competitive tax system in the region.
Azerbaijan's investors preference for Montenegrin economy was explained by one of the largest local businessman, Dusko Knezevic, owner of the Atlas consortium. Knezevic said that Azerbaijanis do not come to Montenegro with projects and later seek loans from international bankers. Azerbaijanis come with their money and once they have a project they use their own funds and move very quickly for its implementation.
In addition to the project PORTONOVI, which envisages the construction of a large tourist complex worth half a billion Euros, other investments have also been announced. The plan is to build the Adriatic-Ionian pipeline that represents the completion of the Trans-Adriatic Pipeline (TAP), which starts from Shah Deniz to Albania. The pipeline which will pass through Albania, Montenegro, Bosnia and Croatia will bring Azeri gas to central Europe.