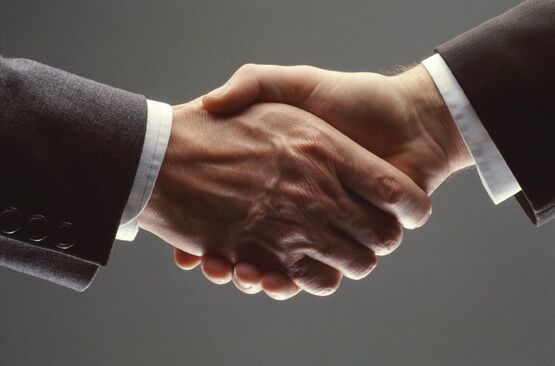 Sarajevo, October 20, 2015/Independent Balkan News Agency
By Mladen Dragojlovic
Sarajevo on Tuesday hosted the trilateral business forum of entrepreneurs of BiH, Serbia and Turkey, which follows the Monday meeting in Belgrade where delegations of these three countries signed a memorandum on cooperation for the period 2016-2018.
BiH Minister of Foreign Trade and Economic Relations, Mirko Sarovic, said to that BiH and Serbia wish to prepare themselves for the Investment Conference, which will be held in the first half of 2016, probably in Istanbul. He added that Turkey is currently investing more than USD 80 billion abroad and that this should include BiH and Serbia.
Sarovic said that the development of economic relations is necessary to improve the road and rail infrastructure between BiH and Serbia, for which Turkey also expressed an interest.
Minister of Economy of Turkey Nihat Zeybekci said that his country seeks to develop relations with BiH and Serbia, to the benefit of citizens of all three countries. He stressed that, after yesterday's meeting in Belgrade and the signing of the memorandum, 160 trade representations of Turkey in the world will become commercial offices of BiH and Serbia.
Zeybekci also said that his country is very pleased that in less than a month in Istanbul will be operational the office of BiH and Serbia, which Turkey strongly supports.
It is believed that the strengthening of economic and other relations between states reduces the possibility of any conflict between them, and that Turkey is trying to have relations in good terms with all Balkan countries, and that the encourage of Turkish businessmen is willing to invest in BiH and Serbia.
President of the BiH Foreign Trade Chamber Nemanja Vasic said that BiH has signed a free trade agreement with Turkey,  and given that Serbia has the same agreement with Russia, which opens the possibility for a joint approach to these markets.
He added that today's meetings attended 82 representatives of companies from the three countries, and that it is expected that several agreements will be signed today  to improve business cooperation.
President of the Serbian Chamber of Commerce Mark Cadez said that everyone in the region must understand that there is no other way than cooperation and connection of economies, because BiH and Serbia are individually too small for success on the big markets.
Vice-President of the Chamber of Commerce of Turkey Mehmet Buyukeksi believes that the aim of these forums is to develop cooperation with all countries in the region, which resulted in the three chambers today signing a memorandum of understanding.