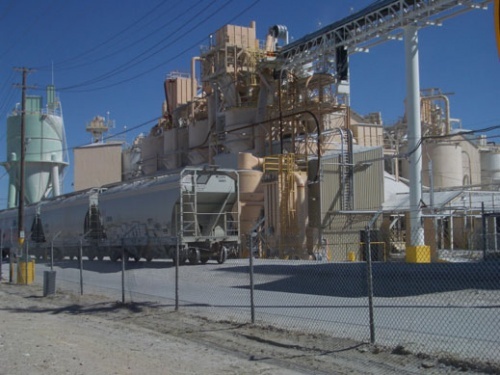 By Clive Leviev-Sawyer of the Sofia Globe
Business people's view of the business climate in Bulgaria improved slightly in April 2014, 1.7 percentage points higher than in March, the National Statistical Institute said on April 30.
The increase came from more positive views of the business climate in industry, construction and the retail trade, while sentiment in the service sector was down, the institute said.
In industry, the view of the business climate was up by 1.4 percentage points month-on-month in April 2014, due to industrial entrepreneurs' more favourable expectations about the business situation of the enterprises over the next six months, the survey found.
According to them, levels of production were stable, and there was some optimism about their sector in the coming months, although this was more moderate than that found in the survey in March.
In the construction sector, the indicator was up by 6.8 percentage points, boosted by optimism, not only because construction activity had stepped up but also because those surveyed were favourable about the outlook for the next three months.
The outlook among those in the retail trade increased by 0.8 percentage points compared to the previous month due to retailers' improved expectations about the business situation of the enterprises over the next six months. However, their forecasts concerning the volume of sales and orders placed with suppliers over the next three months were more moderate.
In April, the indicator of the business climate in the services sector decreased by 1.8 percentage points due to more unfavourable assessments by managers about the present business situation of the enterprises.
However, they remained optimistic, as their expectations about the demand for services over the next three months continued to improve, the statistics institute said.
Figures released by EU statististics office Eurostat showed that in April 2014, the Business Climate Indicator (BCI) for the euro area decreased slightly by 0.13 points to +0.27.
Managers' evaluation of the past and expected production, as well as of the current level of export order books worsened, while their assessment of overall order books improved and their appraisal of the stocks of finished products remained broadly unchanged.
In April, the Economic Sentiment Indicator (ESI) decreased slightly in the euro area (by 0.5 points to 102.0), while it continued to increase in the EU (by 0.9 points to 106.2).
In the euro area, the slight decrease in sentiment was mainly due to a worsening of confidence in services and construction, which are the two sectors where confidence still scores below its long-term average.
In industry and retail trade, sentiment remained virtually unchanged compared to March. Confidence among consumers improved. Amongst the five largest euro area economies the ESI declined in the Netherlands (-1.0), Spain (-1.0) and Germany (-0.4), remained broadly stable in France (-0.3) and increased slightly in Italy (+0.5).