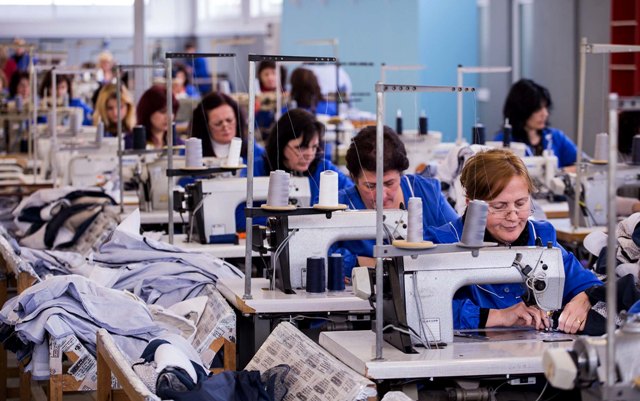 A debate has started in Albania on the growth of mandatory minimum wage, based on which the contributions of employees can be paid.
The government's incentive to increase minimum wage by 1000 up to 2000 ALL doesn't have the agreement of the business sector.
Gjergji Gjika, head of the Albanian Chamber of the Textile Industry, a sector which counts over 100 thousand employees, says that there are arguments against the growth of minimum wage.
Meanwhile, the minister of Finance says that this modest growth doesn't have any impact in the competition of businesses.
Gjika says that this increase which is not in line with the growth of productivity, will damage businesses.
According to him, this movement can be done once the minimum living standard has been legally defined.
Currently, minimum wage is 22 thousand ALL a month and it hasn't changed for many years.
The debate for the increase of minimum wage started after the government increased minimum wage by 26% for public service employees.
According to the government, minimum wage for public sector will not be any less than 37.5 thousand ALL or 280 euros a month.
The Minister of Finance says that the growth of minimum wage doesn't affect business competition.
Meanwhile, small businesses are not in favor, especially shop owners in different cities of the country. They mainly have a personal or a family business and are self-employed. The growth of minimum wage, based on which the health and social contribution is calculated, is seen by them as a tax burden, in spite of the government's declarations that taxes have seen a drop. /balkaneu.com/