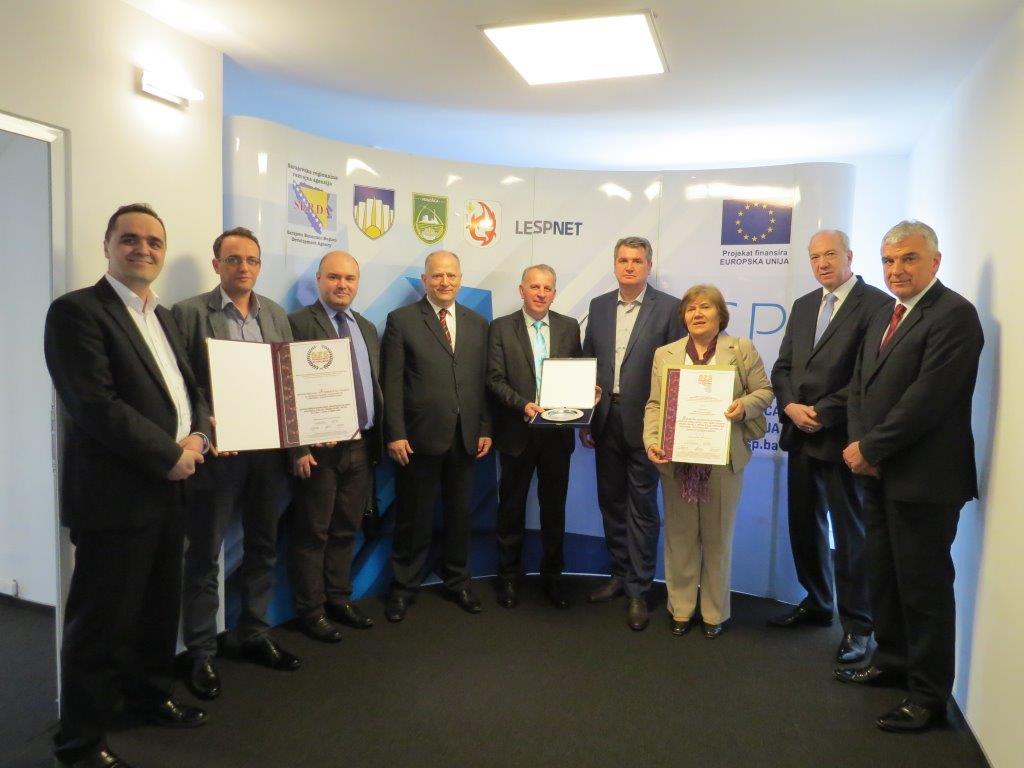 Sarajevo, April 11, 2016/Independent Balkan News Agency
By Mladen Dragojlovic
Sarajevo hosted on Monday the Business Accelerator, which is opened within the project "Support to the development of fast growing small and medium enterprises and local business environment – FGSME".
The project is funded by the European Union, and is implemented by Sarajevo Economic Region Development Agency SERDA, in cooperation with the municipalities of Ilijas, Vogosca, Novi Grad Sarajevo and the Association of Business Consultants – LESPNet.
"The aim of this project is to promote economic growth and employment in this region by improving the business environment for sustainable economic activity. The total project value is 520,670.00 euros, of which 441,470.00 euros was financed by the EU from IPA 2011", announced EU Delegation.
Services of the Business Accelerator are based on the mentoring services as the new system of support to the business sector, which have been developed in accordance with the methodology and standards of the Japan International Cooperation Agency (JICA).
"On this occasion a lecture was held on the topic 'Psychology of success', for the first users of the Business Accelerator, 20 startups selected by the Employment Service of Sarajevo Canton under the Program Start-up in 2015, which is funded by the Government of Sarajevo Canton. As part of event, SERDA and other partners in the FGSME project, which established the Business Boost Centre, were awarded for the Acknowledgement for Entrepreneurship development in South East Europe in 2015", noted the EU Delegation in its announcement.
The award, as they explain, confirms the justification of the establishment of the Business Boost Centre, which achieves concrete results. The Centre through the website www.msp.ba and www.sme.ba provides unique services and information for small and medium enterprises and local institutions in BiH and abroad. The site provides the ability to monitor selected indicators of development for the local community, when it comes to the small and medium enterprises, and the possibility of comparing certain parameters for the different local communities in BiH. Also, through this website SMEs have the ability to establish contacts with local and foreign partners, carry out market research, as well as its own promotion.
The opening ceremony was attended, among others, by representatives of the startups, the minister of Economy of Sarajevo Canton, the president of the FBiH Chamber of Commerce, the president of the Chamber of Commerce of Sarajevo Canton, representatives of the Employment Service of Sarajevo Canton, representatives of the municipalities of Novi Grad Sarajevo, Ilijas and Vogosca and representatives of other relevant public and private institutions.