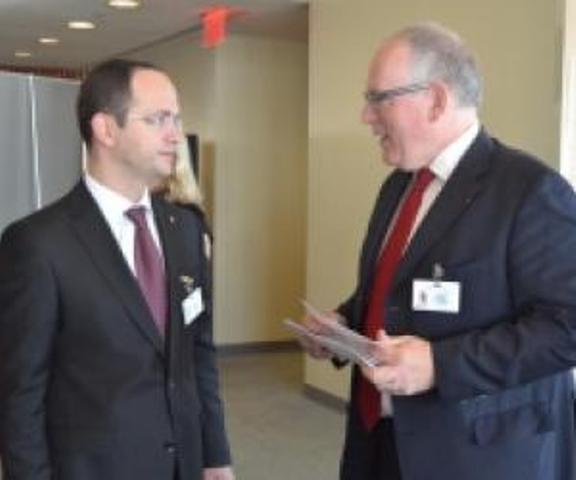 Tirana, October 23, 2013
Foreign Minister, Ditmir Bushati received today in a meeting the Dutch Foreign Minister, Frans Timmermans. During his speech at the end of the meeting, Bushati said that Albania's path is toward the European family, considering Holland as a partner country, while demanding its support for the integration.
On his part, the head of the Dutch diplomacy praised the relations between the two countries, stressing that they have improved quiet a lot since the country overthrew the communist regime.
"Your journey has been a marvelous one and it has astonished Europe. We are committed to help Albania integrate in the European Union until Albania becomes a full member of the EU. This will be a long and difficult journey, as the integration of the country has many criteria", said Timmermans. /ibna/