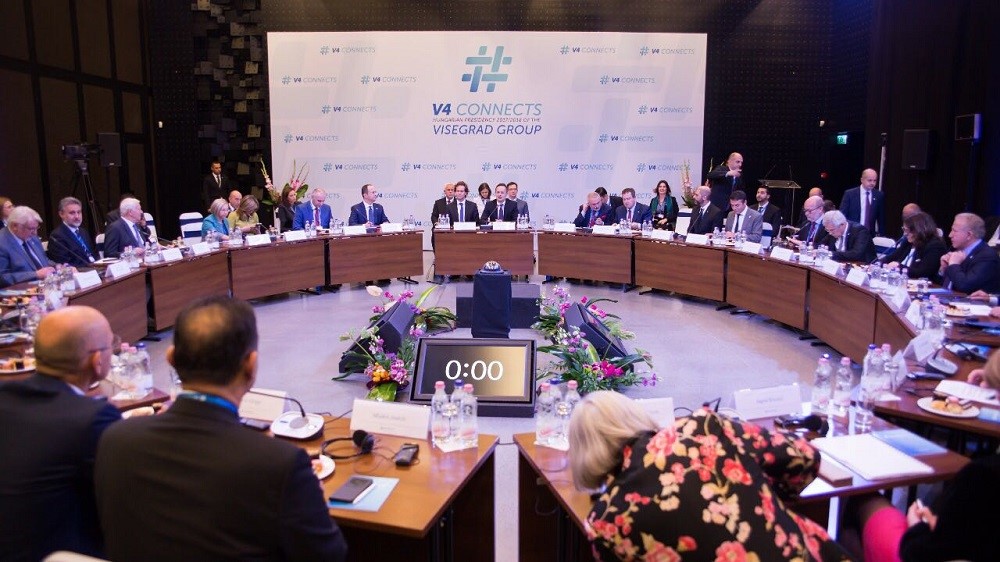 The Albanian Minister for Europe and Foreign Affairs, Ditmir Bushati participated in the annual Conference of the Foreign Ministers of the Visegrad group member countries (Hungary, Poland, Czech Republic, Slovakia) and the Western Balkans.
This meeting was held in Budapest. Present in the meeting were also the Foreign Ministers of Romania, Bulgaria and representatives of Estonia, Croatia, Slovenia.
The discussions focused on the identification of steps to speed up the process of the enlargement of the EU in the region, not only as a technical exercise, but also as an instrument in facing security challenges in Europe.
The Visegrad member countries praised Albania's progress, especially on the reform in the justice system and demanded this progress to be clearly reflected in the EU's decision making.,
In his speech, Bushati considered the role of the countries of the Visegrad as very important and stressed the importance of the continuation of the expansion agenda as a crucial element for our region and the EU.
Briefing on the constant progress in the implementation of the reforms taken by the Albanian government, minister Bushati said that "the application of the law and the reevaluation of judges and prosecutors is a key step in continuing the process of talks for EU accession". /balkaneu.com/