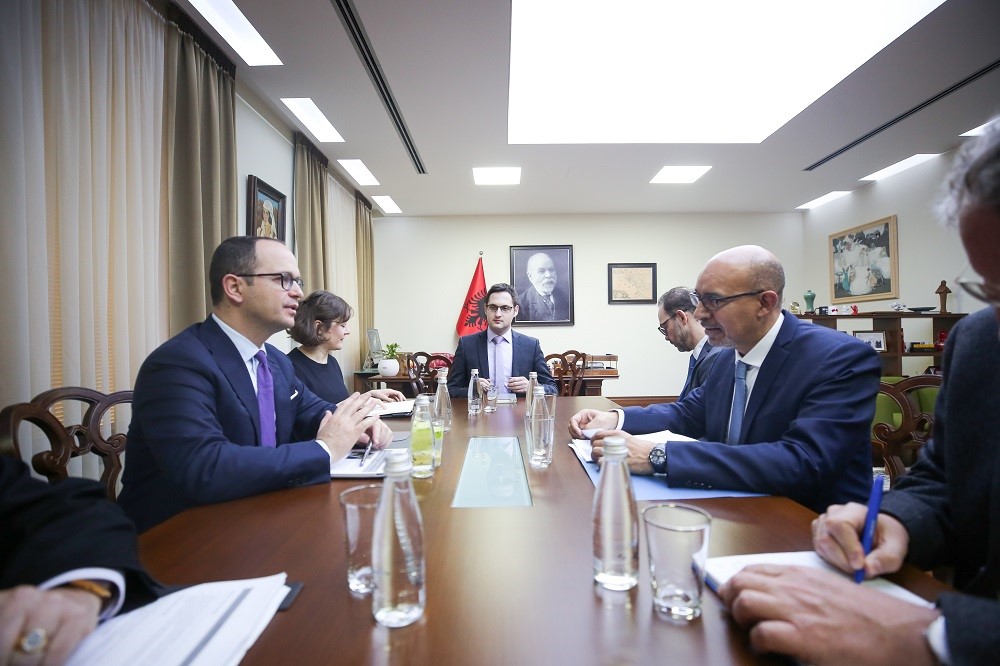 OSCE's representative for the freedom of media, Harlem Desir has started a two day visit to Albania.
The first meeting that Mr. Desir had was with the minister for Europe and Foreign Affairs, Ditmir Bushati, with whom he shared the opinion that there cannot be a democratic society without freedom of speech and freedom of media.
Desir also praised Albania's progress in the domain of the freedom of speech and the media.
Meanwhile, the Albanian head of diplomacy said that Albania is committed in strengthening the legal framework and the preservation of professional values in journalism, in order to maintain this standard of democratic development in the country and bring it closer to European integration. /balkaneu.com/