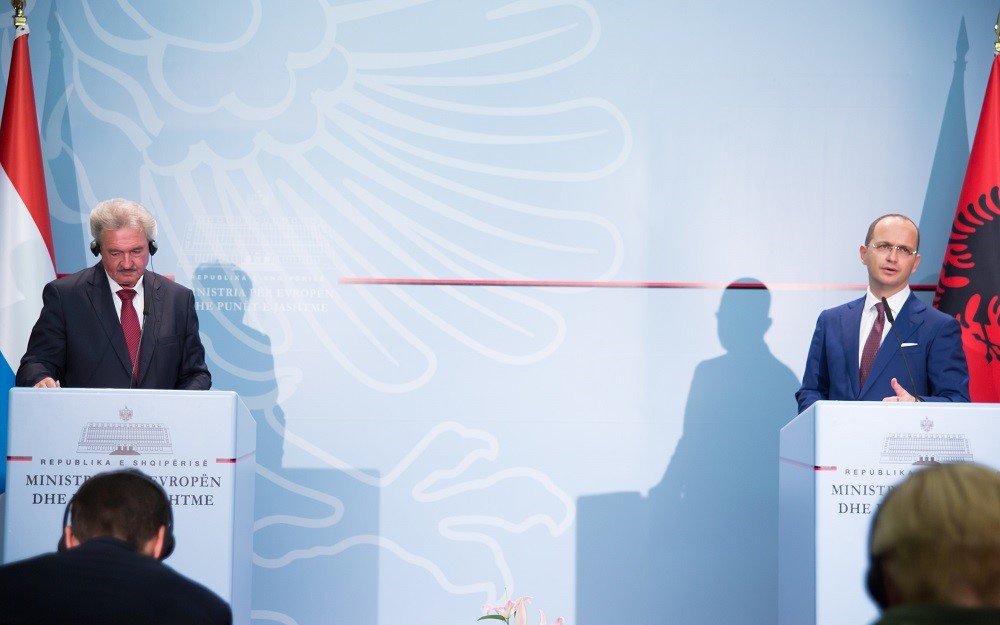 Comparisons drawn between Catalonia and Kosovo or even Crimea and Kosovo are groundless.
This was the opinion   of the Albanian Foreign Minister, Ditmir Bushati and the minister of Emigration and Asylum of Luxembourg, Jean Asselborn during the joint press conference held in Tirana.
"The opinion of the International Court of Justice on Kosovo has put an end to any further discussions from the international law point of view", the Albanian Foreign Minister BUshati said.
On his part, Asselborn said that "In Kosovo there was war, while in Catalonia there is no war and this is the main difference between these two cases"…./IBNA