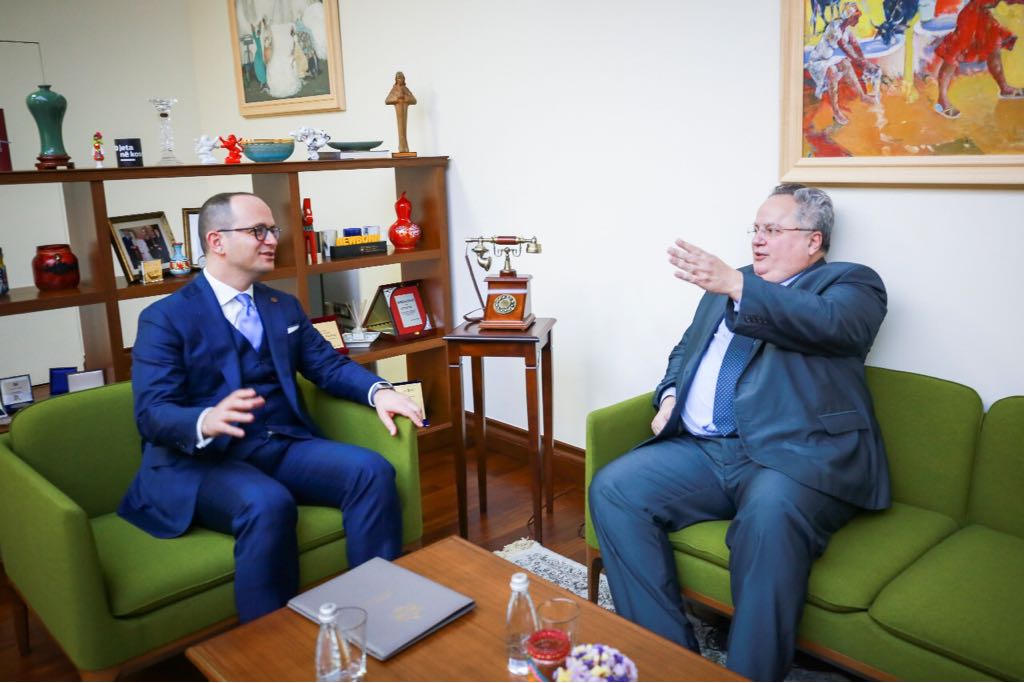 The Foreign Ministers of Albania and Greece, Ditmir Bushati and Nikos Kotzias, met today in Tirana in the wake of intensive dialogue between the two countries to resolve bilateral issues.
The Ministers appraised the progress made since the meeting in January in Korca, that materialized in a number of positive developments already made public by the parties.
Bushati and Kotzias agreed on further steps to be taken in the coming months in view of advancing the process and finding well-accepted solutions to issues still under discussion. They paid special attention to the ongoing work on finalizing the Strategic Partnership Document in line with the will of the parties to strengthen the European dimension of Albanian – Greek relations.