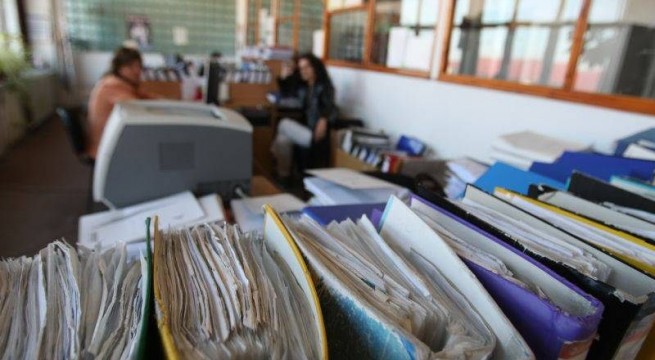 Bucharest, March 16, 2016/Independent Balkan News Agency
By Irina Stoica
Bureaucracy, poor infrastructure and lack of predictability are the main causes of concern for foreign investors in Romania. The latest survey published by the Foreign Investors Council (FIC) shows that most foreign companies on the Romanian market expect their businesses to grow, but also have several complaints regarding problems that are well-known, but insufficiently dealt with.
Some 90% of those who took the survey say that bureaucracy is excessive in Romania and that the country tops others in the region. About 85% of the foreign investors claim that infrastructure is uncompetitive and 75% have experienced problems due to the lack of legislative predictability.
About 70% of FIC members describe the taxation system in Romania as noncompetitive compared with other countries, despite the recent tax cuts. "The result may seem surprising but it is due largely to excessive bureaucracy in the interaction with fiscal authorities. This conclusion is supported by the fact that 70% of all respondents consider that regulation in Romania is burdensome. As the Romanian economy grows in complexity, significant long term investments are needed and they will not materialize in an unpredictable regulatory environment," shows the FIC report.
Nevertheless, foreign investors still consider Romania is good for business. Its main advantage is qualified labor force, mentioned by 75% of the respondents. Nearly half of respondents (43%) plan to do more hiring in 2016 and a third (34%) will make significant capital investments this year, as they expect an expansion in their activity. More than half of those surveyed (55%) also expect significant increases in their exports.
"Foreign investors must come to Romania and give the country a chance. The fundamentals are good, but the image deficit must be addressed. I'm sure you all experience this: your friends from abroad come to visit and tell you that it's much better than they had expected. It's the same with investors. They must first come here" said FIC president Eric Stab, who is also Chairman and CEO at GDF SUEZ Energy Romania.
The Foreign Investors Council publishes the results of a business sentiment index survey conducted among its members twice a year. FIC member companies represent about two-thirds of foreign direct investment in Romania.