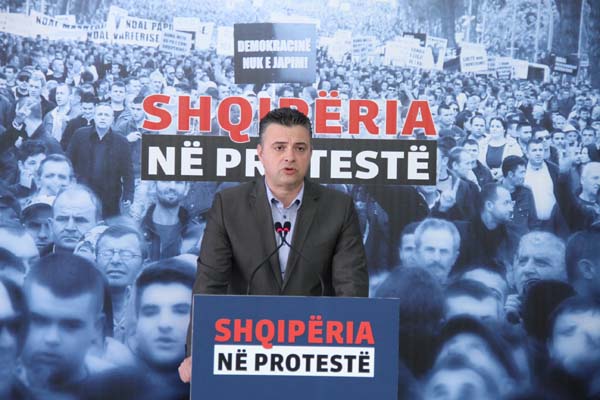 Tirana, October 9, 2014/Independent Balkan News Agency
The debate on the Bureau of Investigation, an institution which was created by the Albanian government a few months ago and which is seen by the opposition as a duplicate of the prosecution, is back in Albania.
In an effort to avoid this Bureau, the parliamentary group of the Democratic Party, deposited today to the Constitutional Court, the request to invalidate a part of the law on the State Police, which relates to the so called Bureau of Investigation.
Arben Ristani MP (photo), considers the creation of this structure as a way to strip the prosecution of its powers. Former minister of Interior says that the Bureau of Investigation is formed at the Ministry of Interior, by the minister of Interior, thus by the Prime Minister and its purpose is to investigate criminal acts in the domain of corruption.
"It's a structure which takes the exclusive powers of the state prosecution and it has been conceived and organized this way", says Ristani, a known lawyer and former head of the Central Election Commission.
According to him, this is a strong blow at the heart of the democratic process. "It's a hard blow, because it violates the main constitutional principles of the Republic of Albania, which relate to human rights and liberties, which relate to human rights and liberties and the principle of the division and balancing of powers, which further relate to the exclusiveness of the Prosecution to carry out investigations in this country".
To put it in simpler words, Ristani says: "Imagine people appointed by the minister of Interior, thus the Prime Minister, will investigate corruption at the Ministry of Interior, in the Council of Ministers or agencies depending on the Prime Minister. Everyone is wondering how corruption will be investigated by people appointed by the Ministry of Interior and the Prime Minister".
The opposition says that it will follow up this issue and hopes that the Constitutional Court will apply the law by making this Bureau unconstitutional. /ibna/