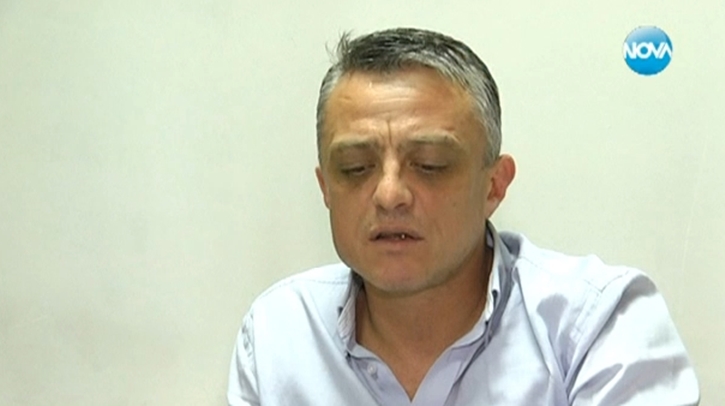 By Clive Leviev-Sawyer of the Sofia Globe
For months, opposing sides in Bulgaria's continuing political high dramas have traded allegations about illicit payments to fuel protests – and now one of the most controversial figures amid these events has claimed that he was paid large sums by an equally controversial fledgling politician.
In 2013, the early part of the year was dominated by "cost of living" protests mustered around high electricity bills that, after an incident of violence in Sofia, prompted then-prime minister Boiko Borissov to announce the resignation of his government.
After early national parliamentary elections, Borissov's centre-right party – while getting the most votes – was unable to form a new governing coalition because it found itself in a National Assembly with only hostile parties on all sides. This led to the formation of a Bulgarian Socialist Party-Movement for Rights and Freedoms ruling axis, tacitly supported by far-right ultra-nationalists Ataka.
When the ruling axis put forward controversial figure Delyan Peevski to head the State Agency for National Security, public outrage prompted a backdown on the appointment, but anti-government protests that in their first few months drew many thousands of people daily to the streets continued to demand the resignation of a government seen as deeply discredited.
From the February protests, a political project emerged around Nikolai Barekov, a former television talk show host. The "Bulgaria Without Censorship" (BWC) party was formed around him, with a prominent figure in the February protests, Angel Slavchev, named as a deputy leader – after a stint with a television station owned by Irina Krasteva, Peevski's mother.
Those opposed to the current ruling axis see in the phenomena and figures that emerged in the February protests a political and media alliance favourable to Russia and its energy interests and determined to block a return of a centre-right GERB government that blocked those interests. In turn, the ruling axis propagates the theory that behind the anti-government protests from June 2013 onwards stands GERB, in turn backed by conservative international financial interests.
With Bulgaria's European Parliament elections on May 25 in the offing, with an effort to revive anti-government public protests and with a parliamentary committee investigating allegations of questionable figures having been met by Borissov, allegations about illicit exchanges are hardly likely to go away.
Against this background came allegations that Borissov had made payments to Biser "The Stain" Milanov for provocative actions to step up incidents in the anti-government protests and bring down the current government.
Milanov has been referred to in Bulgarian-language media reports as a "provocateur". A September 2013 report by Offnews noted that Milanov, who has a "Freedom" civil movement and openly supports the current BSP government, has a number of criminal convictions, including for theft, car theft, hooliganism, drink-driving and grievous bodily harm.
Apart from having been detained by police for alleged attempted incidents of provocation against anti-government protesters, Milanov also made headlines by being among "civil society leaders" received in the cabinet offices by Plamen Oresharski, occupant of the prime minister's chair in the BSP cabinet.
On a television show and on Facebook, images have been distributed of Barekov and Milanov in a cluster of people at a protest event in early 2013.
From prison, Milanov gave interviews on April 8 and 9, to Nova Televizia and bTV, rejecting allegations from an associate that he had been paid large sums by Borissov – but saying that he had been paid by Barekov.
Barekov had given him money three to four times, to a total of about 50 000 leva, Milanov alleged.
At the same time, Milanov denied that he had been paid for appearances at protests. "No one is able to buy me," he told Nova Televizia.
Yordan Bonev, an associate, had alleged that Borissov had given Milanov 12 000 leva and promised him a further 500 000 leva to storm the National Assembly and bring about the downfall of the current government.
It remains slightly unclear from Milanov's account why Barekov allegedly gave him money. From Milanov's statements, the allegations are that at least part of the money was a "sort of security", to say away from Barekov's events, and to go Borissov's house – an apparent reference to an alleged incident in which Borissov was said to have had illicit dealings with Milanov.
Milanov alleged that Bonev had proposed to him to sign a declaration that Borissov had given him 500 000 leva, promising that if this was done, Milanov would be let out of prison.
Milanov did confirm that he had met with Borissov, but denied that any illegality was involved in the meeting.
Barekov, who frequently proclaims himself to be a future prime minister or president or both and who is heading his BWC election ticket in the European Parliament elections, but whose party rates only fourth or fifth depending on which polling agency does the survey, hit out at Milanov's allegations in an April 9 statement.
Barekov alleged that bTV (one of his former employers) was involved in "crisis public relations" to defend Borissov's reputation.
"Obviously the rates in Bulgarian journalism surpass a hundredfold those in the catalogues of the world's fashion agencies," Barekov said.
He said that Bulgarian journalists had reduced the level of the profession to that of prostitution.
Borissov was paying huge sums to journalists to slander him, Barekov said. He added that in the six months in which he had emerged as a "political phenomenon" he had not been invited for an interview on bTV or Nova Televizia.
Barekov dismissed Milanov's allegations as "mumbo-jumbo".