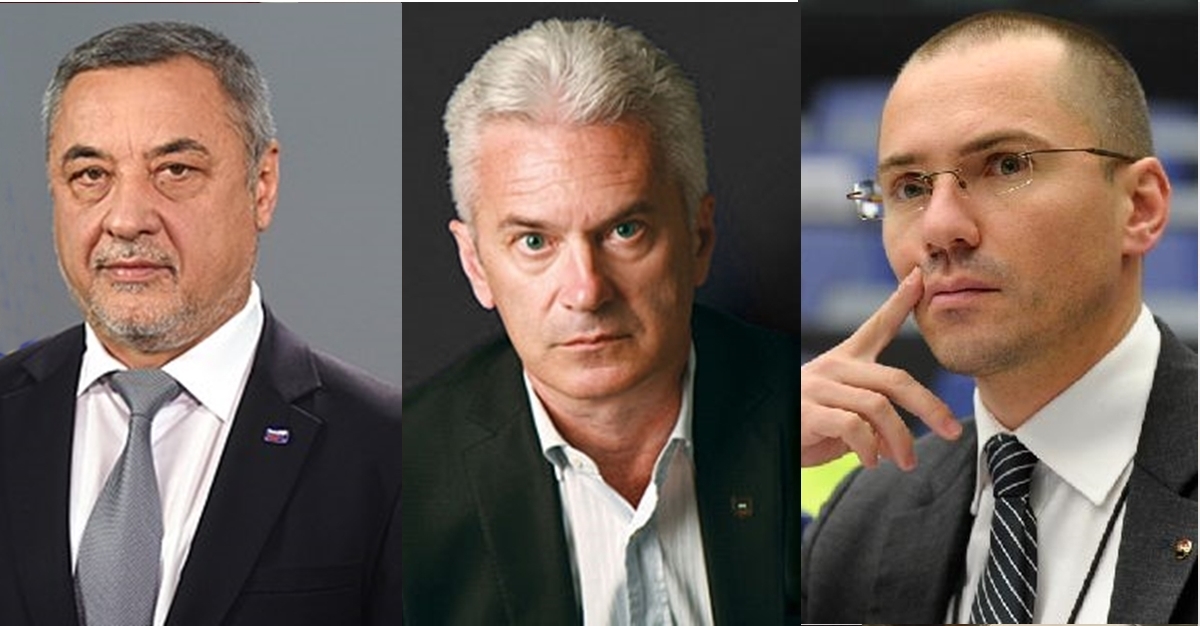 Valeri Simeonov's National Front for the Salvation of Bulgaria (NFSB) party announced on February 19 that he would be its top candidate on the list for European Parliament elections, in the latest sign of division among the United Patriots coalition on the election question.
For months, another of the co-leaders of the United Patriots – the grouping of ultra-nationalist parties that is the minority partner in Bulgaria's governing coalition – Ataka leader Volen Siderov has been said to be seeking the top spot on the "Patriots" European election candidate list.
Deputy Prime Minister Krassimir Karakachanov's VMRO, the third member of the United Patriots coalition, is putting forward sitting MEP Angel Dzhambazki as its top candidate.
The February 19 announcement by Simeonov's NFSB was the latest indication of division among the United Patriots. For months, it has been in question whether the three constituent parties will stand together, with a joint list, in Bulgaria's May 26 2019 European Parliament elections.
On the morning of February 19, the coalition council of Prime Minister Boiko Borissov's ruling majority met, but Simeonov did not attend.
NFSB deputy chairman Boris Yachev, at a news conference, accused the other parties in the United Patriots coalition of divisive actions.
At the same time, Yachev said that if the United Patriots parties each stood alone in the May vote, this would not cause a quake in the ruling coalition.
Yachev indicated that there had been dialogue between the NFSB and VMRO, but they had become "ineffective".
He said that for the sake of the coalition partnership, NFSB had "not yet" held meetings with other political formations./IBNA
(Photo montage, from left: Simeonov, Siderov and Dzhambazki)