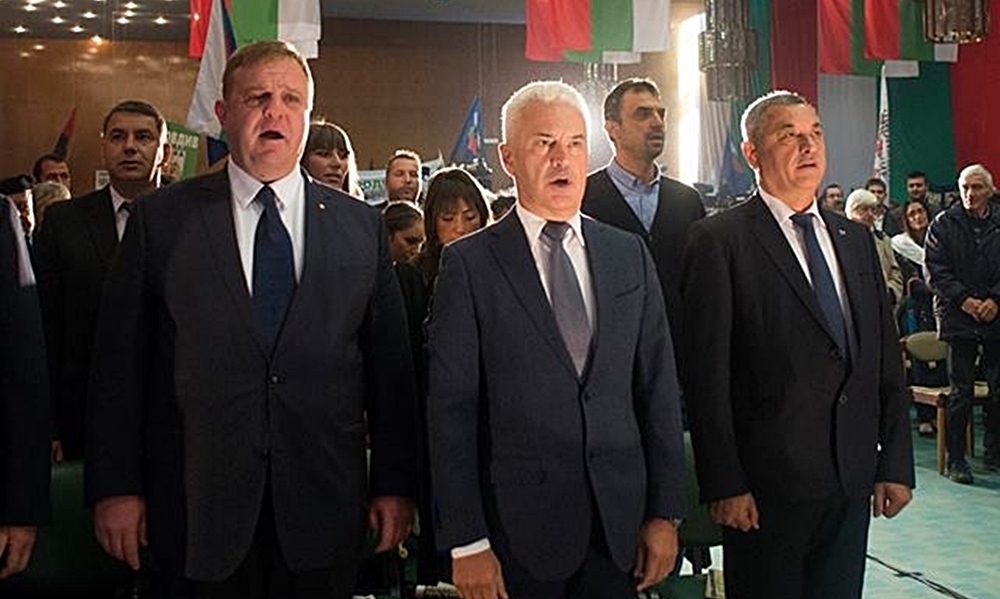 The latest attempt by the United Patriots, the grouping of three Bulgarian nationalist parties, to discuss a joint approach to the May 2019 European Parliament elections, came to nothing on February 26 as representatives of Volen Siderov's Ataka party walked out of a coalition council meeting after 10 minutes.
Both Siderov and another of the co-leaders, Valeri Simeonov, absented themselves from the meeting, the first of its kind since the beginning of 2019. Only VMRO leader Krassimir Karakachanov was present.
The meeting began 30 minutes late after a delay in arriving by the representatives of Simeonov's National Front for the Salvation of Bulgaria party.
Ten minutes later, the Ataka delegation left. There appeared to have been two reasons. One was that NFSB deputy leader Valentin Kassabov again raised a request for Siderov to step down as leader of the United Patriots parliamentary group. This scenario has been put forward several times by the NFSB, which also has floated Simeonov becoming the parliamentary group's co-leader.
Ataka MP Dessislav Chukulov indicated another reason, having taken offence at a suggestion that Petar Moskov be put on a joint European Parliament candidate list. Moskov was health minister from the quota of the Reformist Bloc in Boiko Borissov's second government, staying loyal to Borissov even after the Reformist Bloc formally quit the coalition cabinet. Moskov currently is planning his own right-wing political project.
Relations within the United Patriots have been fraught for months, over various issues. Simeonov already has sent clear signals that his party would go it alone in the European Parliament elections, and his party has named him as the NFSB's top candidate in the vote.
Another sticking point has been Siderov's reported ambition to top a United Patriots' joint candidate list, a possibility that the other two parties do not like.
While there have been no previous coalition council meetings since the year began, the VMRO and NFSB did hold talks, but these came to nothing.
Opinion polls in Bulgaria have suggested that if the nationalist coalition stands together, the United Patriots might win one of Bulgaria's 17 seats in the European legislature. Divided, none of the three parties stands much of a chance.
In spite of their divisions over the European Parliament vote, the individual co-leaders have been insisting that the nationalist coalition would remain together as part of Bulgaria's ruling majority, and that thus, the government remains stable./IBNA