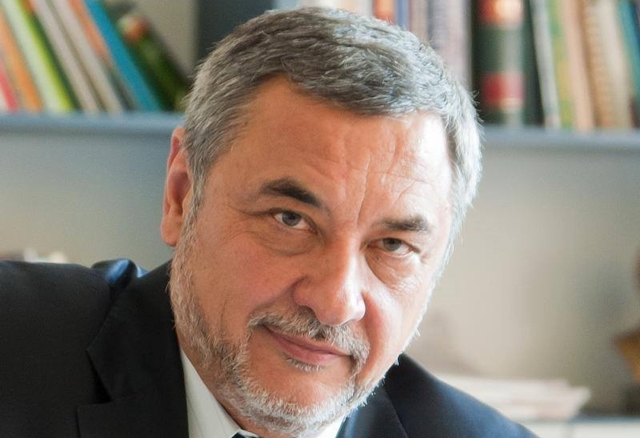 Valeri Simeonov, co-leader of the United Patriots grouping of nationalist and far-right parties that is the minority partner in Prime Minister Boiko Borissov's coalition government, has acknowledged that there have tensions for several months in the group.
Simeonov said that there was "no communication" in the group and said that whether matters would be cleared up depended on his fellow deputy prime minister Krassimir Karakachanov, leader of VMRO and another of the United Patriots co-leaders.
The United Patriots joined Borissov's third government, formed after the March 2017 early parliamentary elections. However, over recent months, there have been periodic public clashes between Simeonov and Karakachanov.
Recently, the United Patriots coalition has been prominent in opposition to Bulgaria's Parliament ratifying the Istanbul Convention, which is directed against domestic violence but which is opposed by conservative, nationalist and far-right forces which claim it calls for recognition of a "third gender".
Simeonov, while reiterating that his National Front for the Salvation of Bulgaria would not support ratification of the Istanbul Convention, again lashed out at Karakachanov's idea of holding a national referendum "against gay marriage and gender education".
Simeonov, who earlier poured scorn on Karakachanov's idea and said that it had not been discussed within the United Patriots coalition, said in a February 13 interview with Bulgarian National Television that holding such a referendum would amount to spending 30 million leva (about 15 million euro) on "nonsense".
He said that such serious issues were for discussion by the political council, not in television studios.
Simeonov told BNT that there was no truth to claims that he had held a secret meeting with Tsvetan Tsvetanov, parliamentary group leader of Borissov's GERB party, about his party voting in favour of the convention.
He said that he had neither seen nor heard from Tsvetanov in the past 14 days.
Simeonov said that there were "constant problems": "There have been tensions for several months in the parliamentary group, which have no desire to solve these problems, which are causing tension, especially on the part of my colleague Karakachanov, where there is a big distortion in the media appearances the coalition, this is still a coalition of three parties, but in this case the whole media space is usurped by representatives of VMRO, which has been a problem for several months, and I hope we will solve it soon".
Two days earlier, on February 11, the third of the United Patriots' co-leaders, Ataka party leader Volen Siderov, said that if GERB sought parliamentary approval for the Istanbul Convention, this could lead to the fall of the government and early parliamentary elections.
Siderov, who praised GERB for postponing parliamentary processing of the Istanbul Convention, also warned against the United Patriots precipitating a crisis for the government, from which it would ultimately lose./IBNA